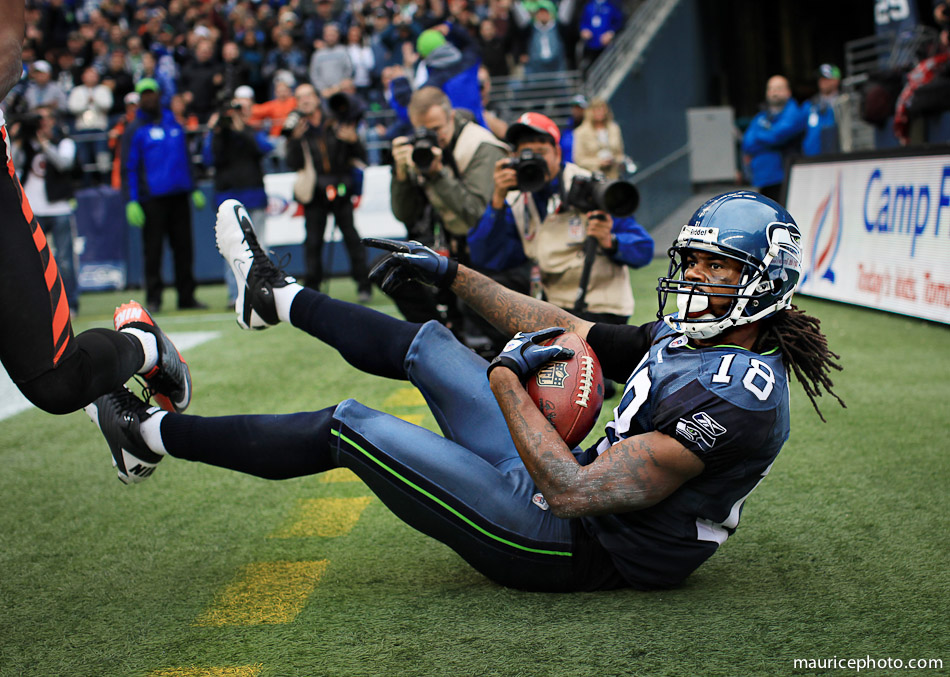 It was a rough game. Lots of tricks, not many treats from the Seahawks perspective. It looked promising with about 4 minutes to go and the ball in the hands of the offense, but fell apart quickly at the end. It's amazing how quick tides can turn in a football game. Sidney Rice caught this ball just out of bounds and landed right next to me.
Click below to see more: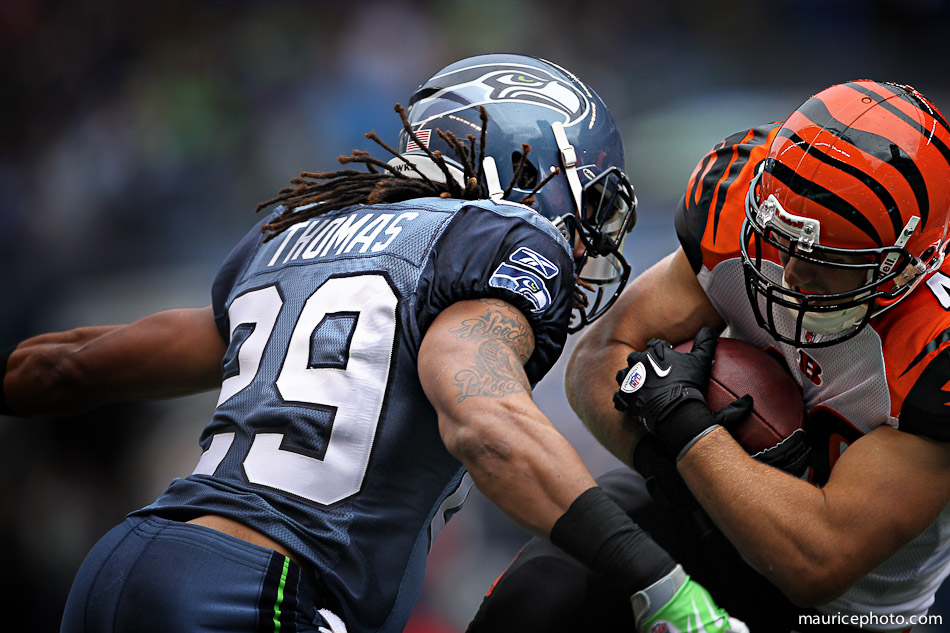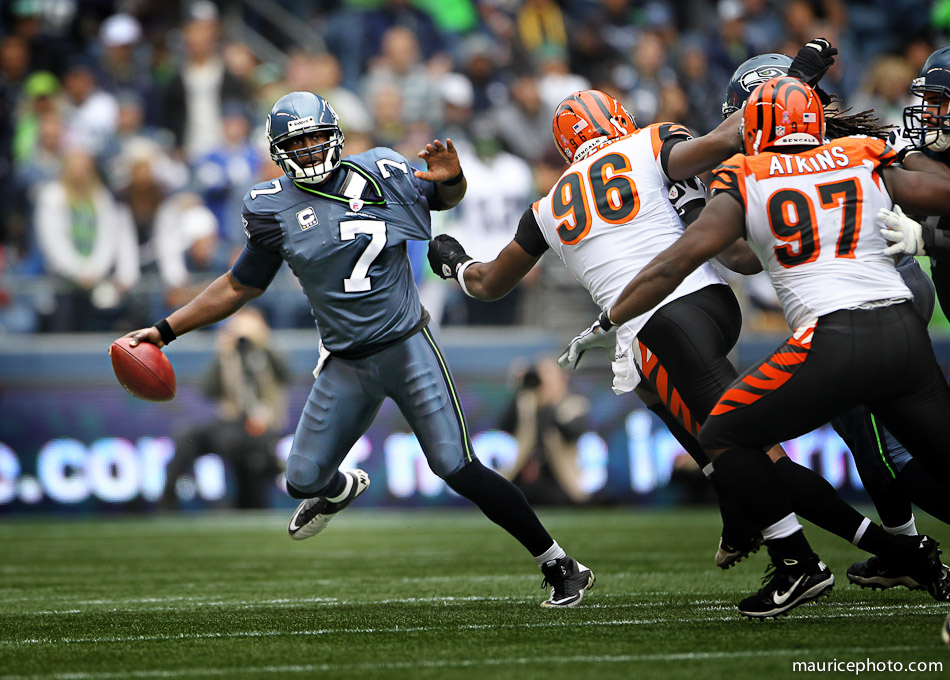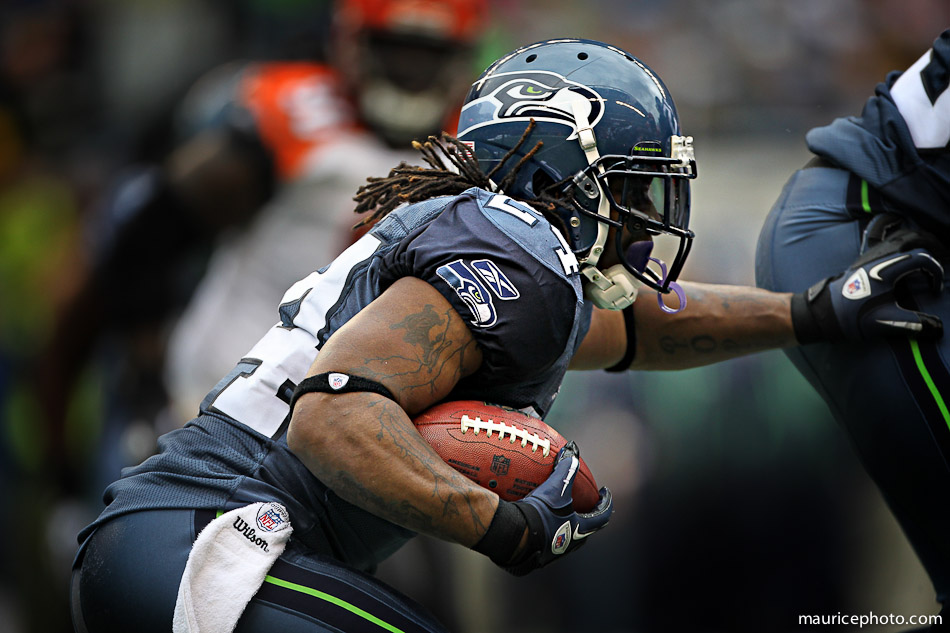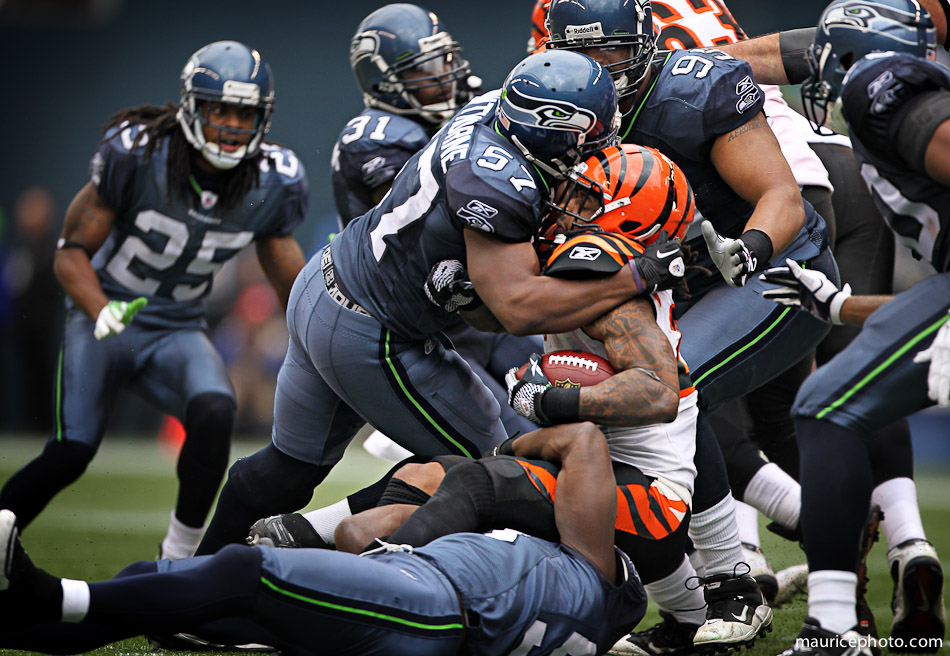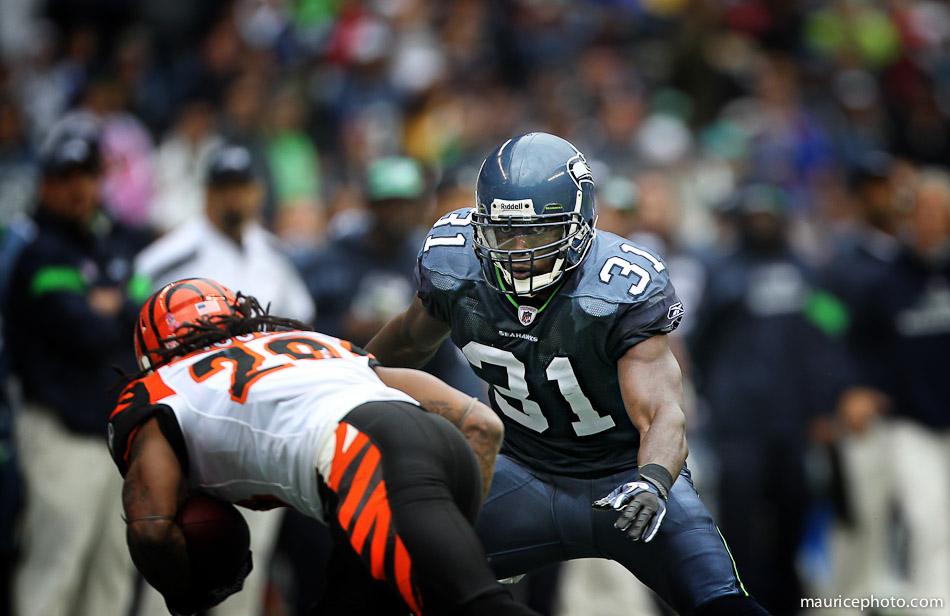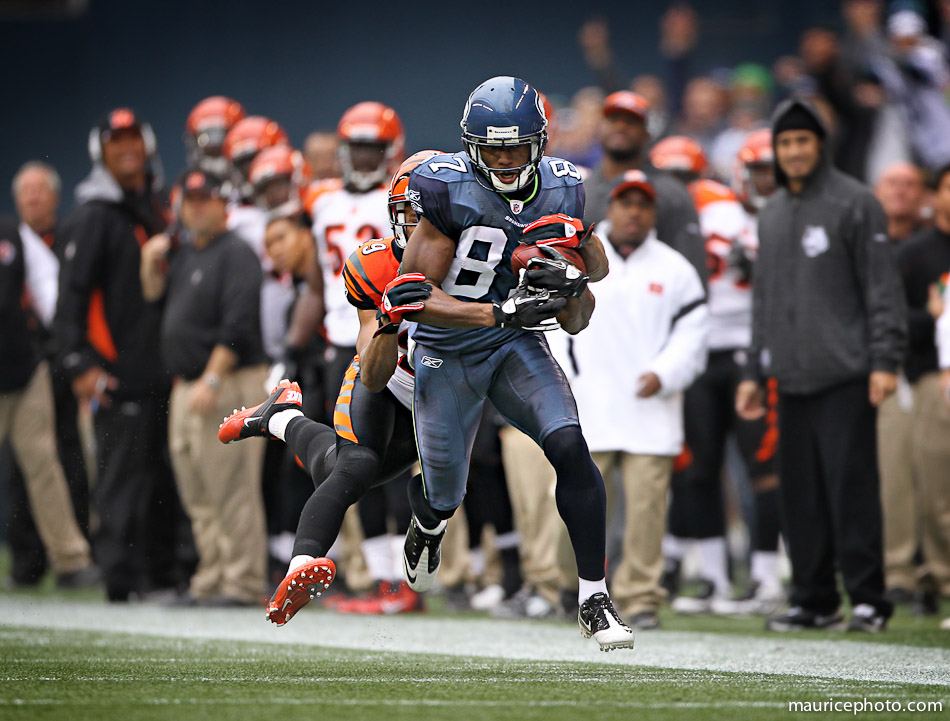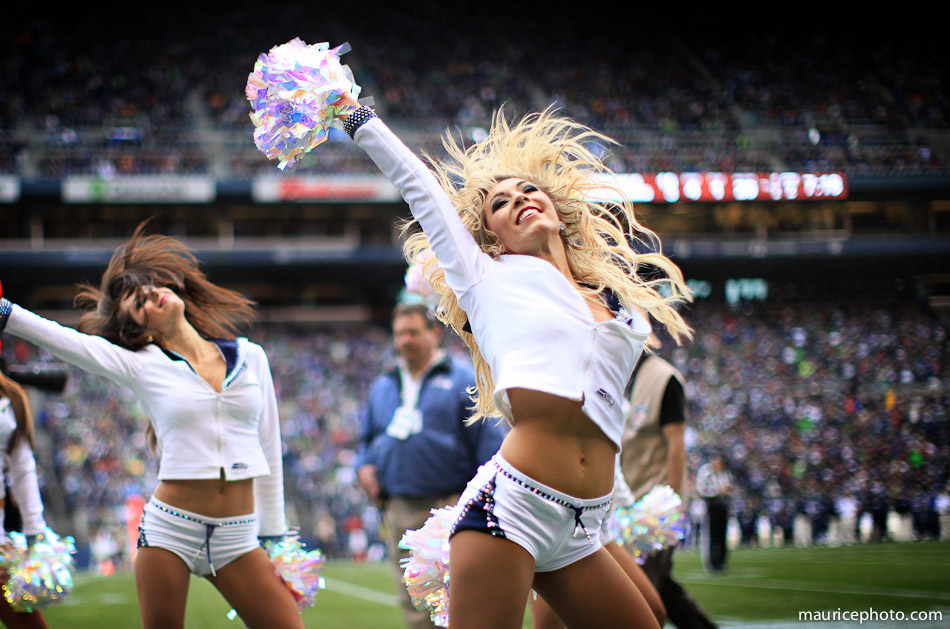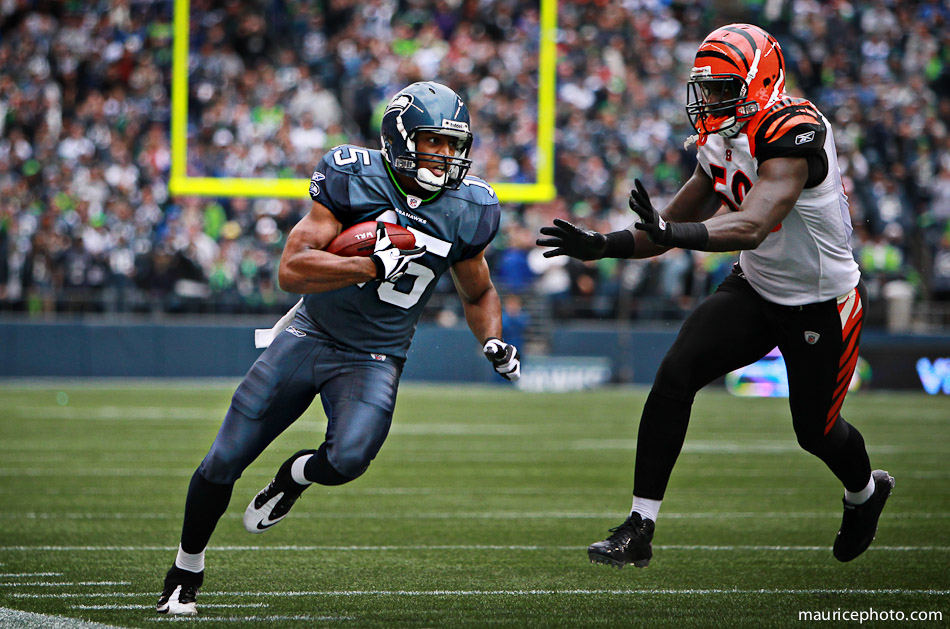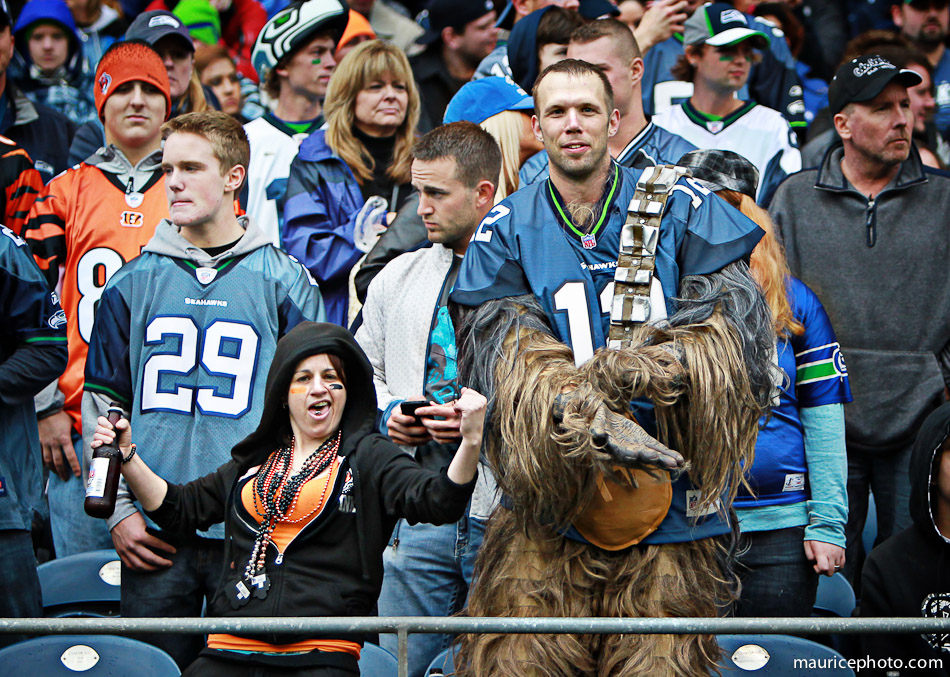 My favorite fans of the day. A die hard Bengals fan who never stopped dancing, and her wookie Seahawks fan buddy.