A few more from Ann + Damien's reception at the Redmond Marriott. They wore grills during their grand entrance, which was awesome for a couple of reasons. It was super funny, but Ann also happens to be a dentist, though somehow I doubt she specializes in grills. 
Click below to see more: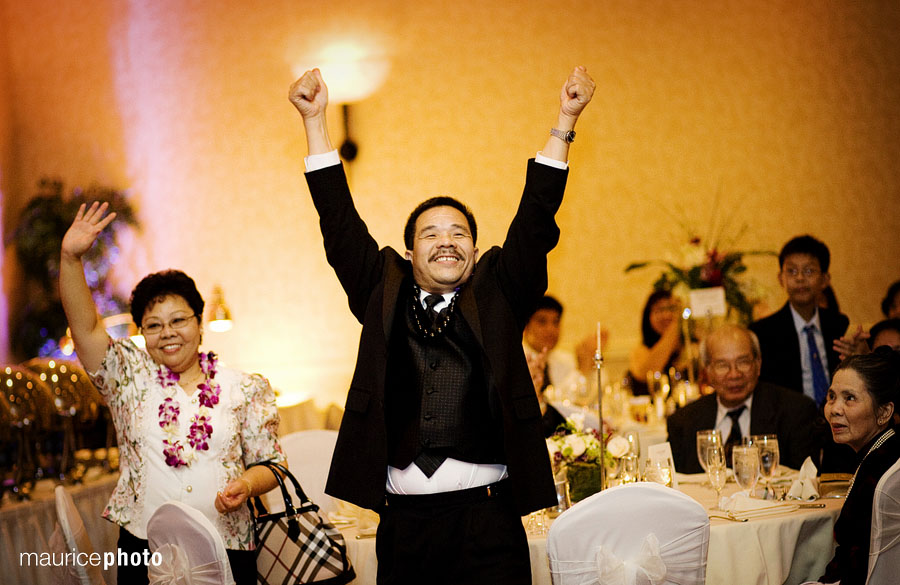 Proud Papa, being introduced.