Here are some wedding pictures at University Presbyterian Church from Bryan and Rebecca's wedding. The weather was gorgeous and they had a lot of great ideas for cool things to do at their wedding. For one, the reception was held on the roof of the Cruise Ship Terminal. Instead of rice or bubbles, they had everyone throw Rosemary, and then drove away in a silver Mini Cooper. This made for a lot of great picture opportunities.
Seeing each other for the first time.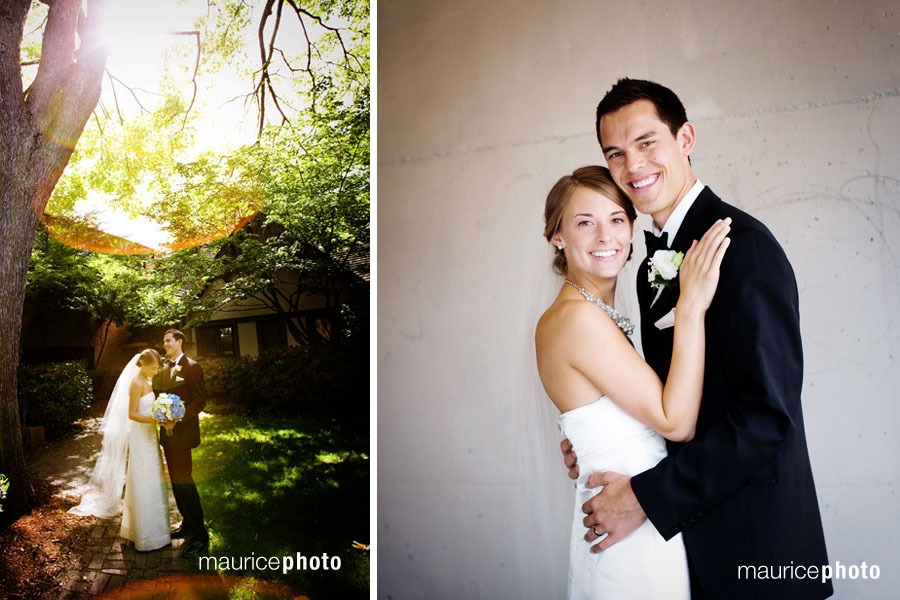 Sometimes the Parking Garage across the street is a great setting for portraits. With close up portraits like the one on the right, the most important thing is good light. Parking Garages often are great for this because you can go right inside the shade, but in front of the big opening that faces the street lit up by the sun. This provides a beautiful soft light that makes everyone look great.