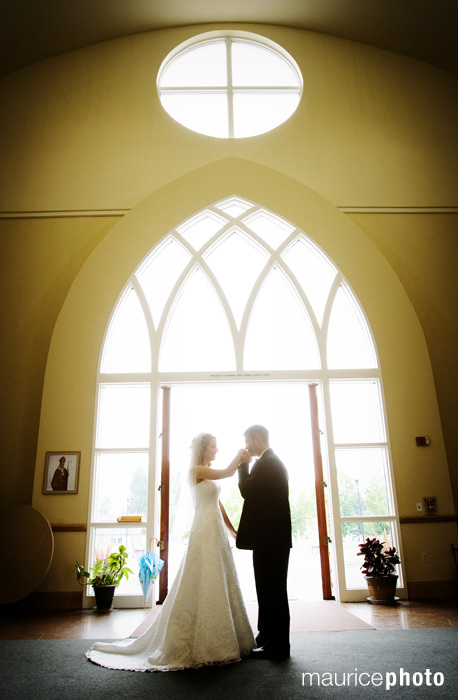 Congratulations to Shannon and John. Here are a few pictures from their wedding in Puyallup. It ended up raining almost the entire day, but we made the best of it and found some nice indoor spots to take pictures in front of doorways and windows. I think these actually came out better than if we did them outside. The inside part of the this church looked really cool.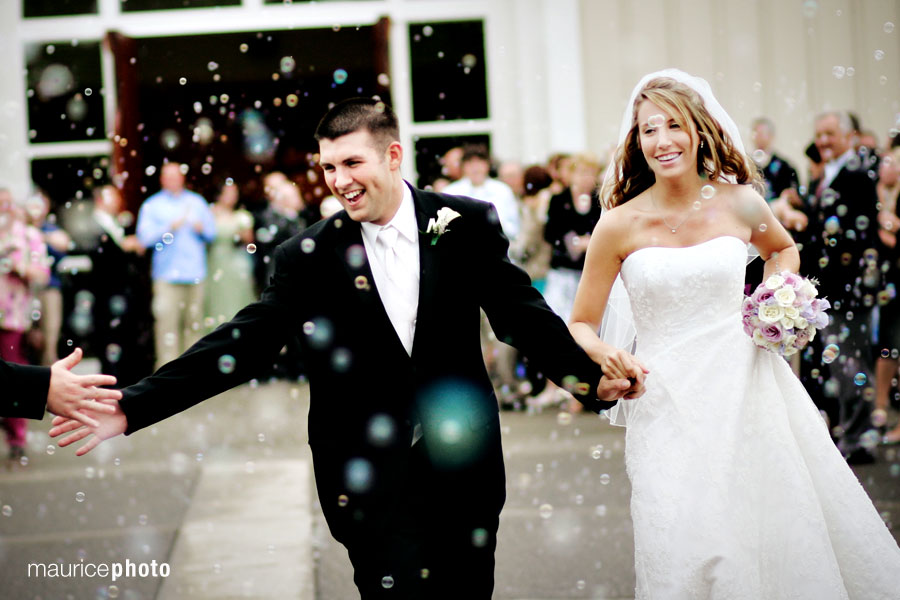 Luckily the rain stopped for a few minutes as they ran to the car. I really love this shot. It's good as a standard "bubbles" picture goes, but what makes it really cool is the high five. They both look so happy and the hand slap adds that extra point of interest.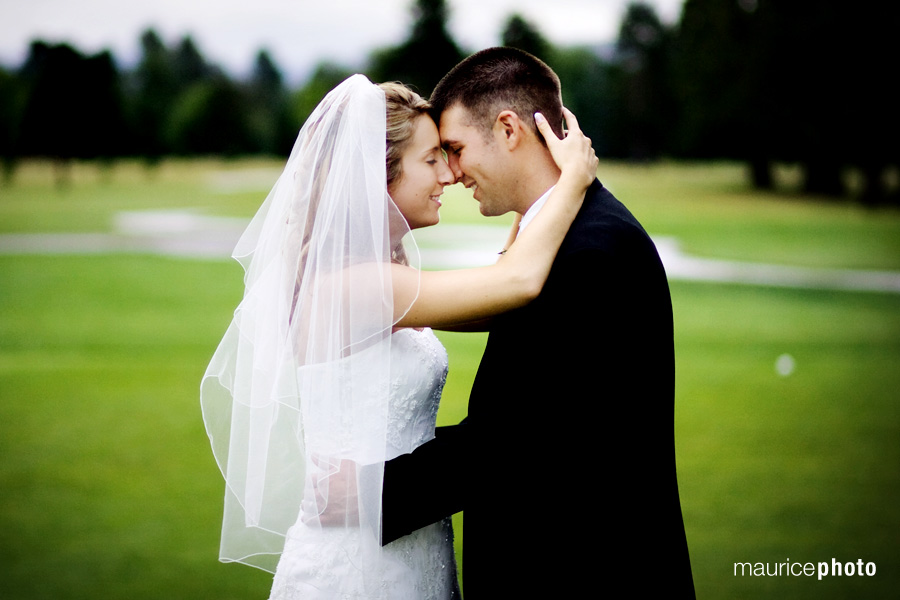 We had them sneak outside during the reception to shoot a few more since there was a break in the rain. It was almost dark here, but we got some great stuff with the golf course in the background.