Answers to our most frequently asked ?'s
Do we need to give you a shot list?
No, please don't 😉
After shooting hundreds of weddings I have a pretty good idea what to shoot at a wedding! I've seen the typical shot lists reccomended by blogs and planning websites, and they are actually counter-productive. The reason being, if I have a big checklist to follow throughout the day, I will likely miss the best moments that are happening naturally. Your wedding will be as unique as you are, and the pictures will reflect that.
My approach – is that basically anything and everything you do throughout the day (that is in view of my camera) and will make a good picture, will be photographed! If there is something unusual happening, or something especially meaningful, feel free to bring that up at our pre-wedding meeting, and I will do my best to capture it! But I don't need a list telling me you want a picture of the first kiss, toasts, cutting of the cake… etc. I know those things are importrant :)Â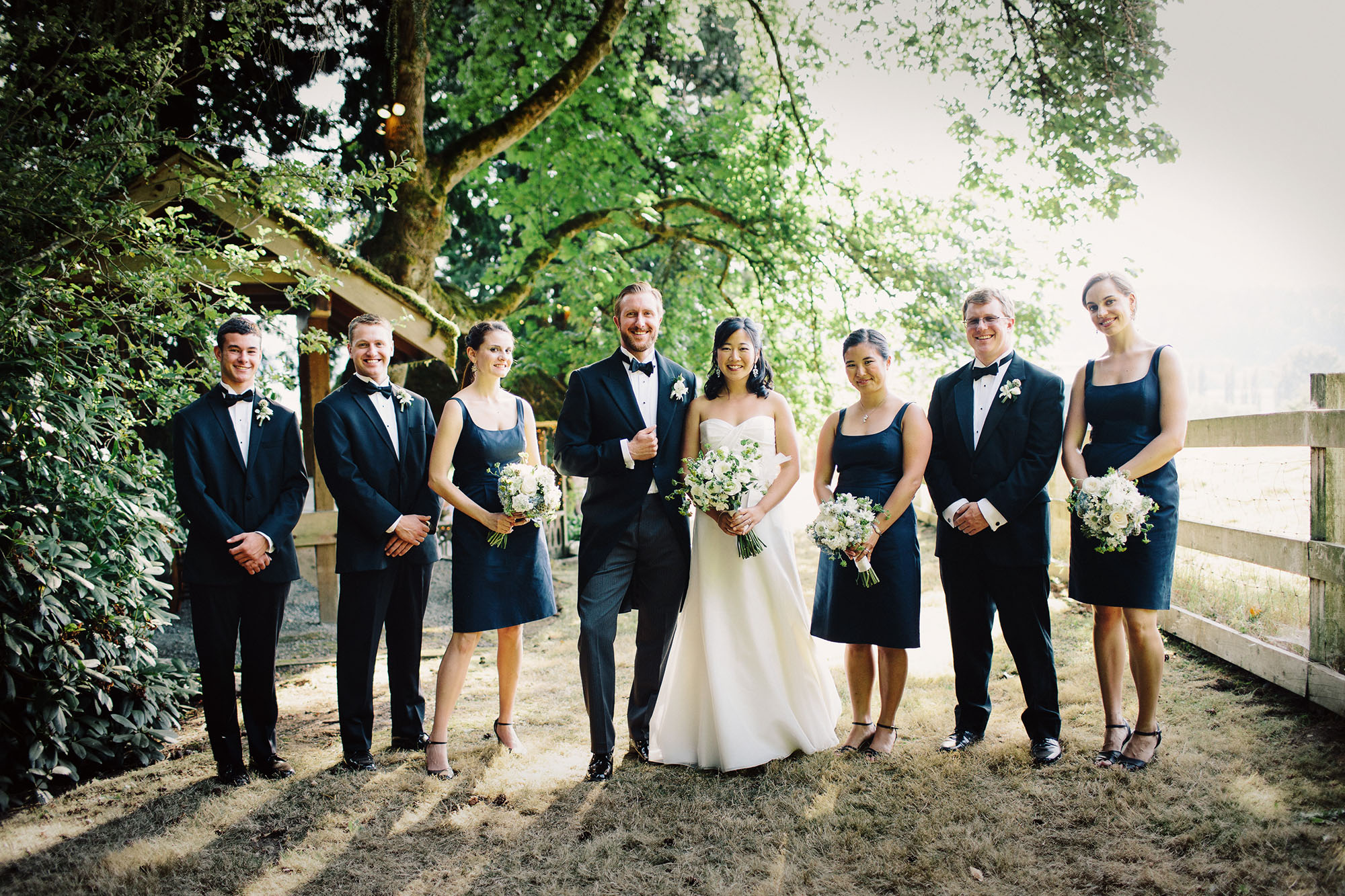 Can you help with the timeline?
Absolutely! Here is a sample photo timeline based on the typical 6 hr wedding coverage:Â 
(5pm ceremony)
230pm – Final 30 minutes of getting ready, bride putting on dress and veil
3pm – Bride and Grooms First Look, then portraits of the bride and groom together
330 – Photos with the bridesmaids &Â groomsmen
345 -Family photos
430 – Pictures finished, hide from arriving guests and prep for ceremony
5pm – Ceremony
530 – Cocktail hour
630 – Dinner
730 – Toasts, Cake
745 – 1st dance, etc.
8pm – Dance floor open
830pm – Photos done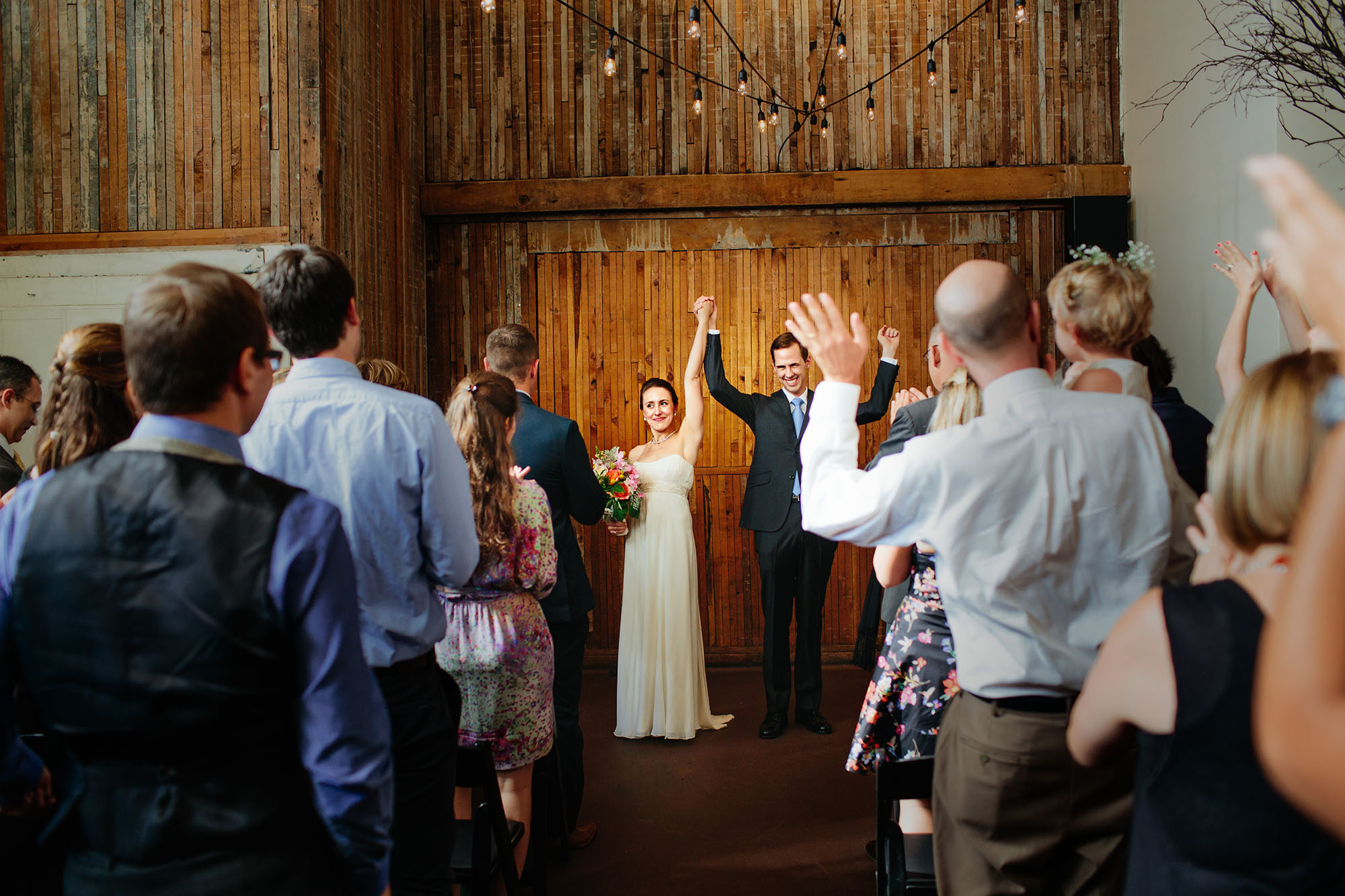 Tips for getting the best photos!
Getting Ready
keep it private, and ban anyone who might be difficult or stress you out in any way. This is your day, start it off in the best mood possible!
Have bridesmaids ready and in their dresses before you, that way they will look good in the background of the photos, and will be able to help you in final preparations.
For the most flattering photos, prep in a space with natural light & near windows.
Eat something, have fun, enjoy this time with friends and family. DO NOT worry about logistics. Delegate that stuff to others, or the stress of it will show on your face in the pictures.
Hair &Â Makeup often takes longer than everyone thinks. Tell your hair and makeup people you want to be ready at least 30min, even 60 min. before the real time you need to be ready. That pads the schedule, and if they finish early, you have extra time to relax and have some champagne with your wedding party or family, or we can start pictures early!
Family Photos
Assign a member of the family who knows who everyone is, to help gather everyone for family photos. 
Don't feel like you need to take a formal photo with every aunt, cousin, and so-and-so if you don't want to. Most brides and grooms last about 30-45 minutes doing group photos before it starts to get stressful. It's hard work being in every single photo! I like to do a big extended family shot with everyone so we get all the extended family in at least one shot, but beyond that I would try to limit who we do formal group pictures with. You can always do a quick selfie with people during cocktail hour and the reception. Â 
Ceremony and Reception
Have fun and enjoy yourself! Happy people look good in photos.
first look before or during ceremony?..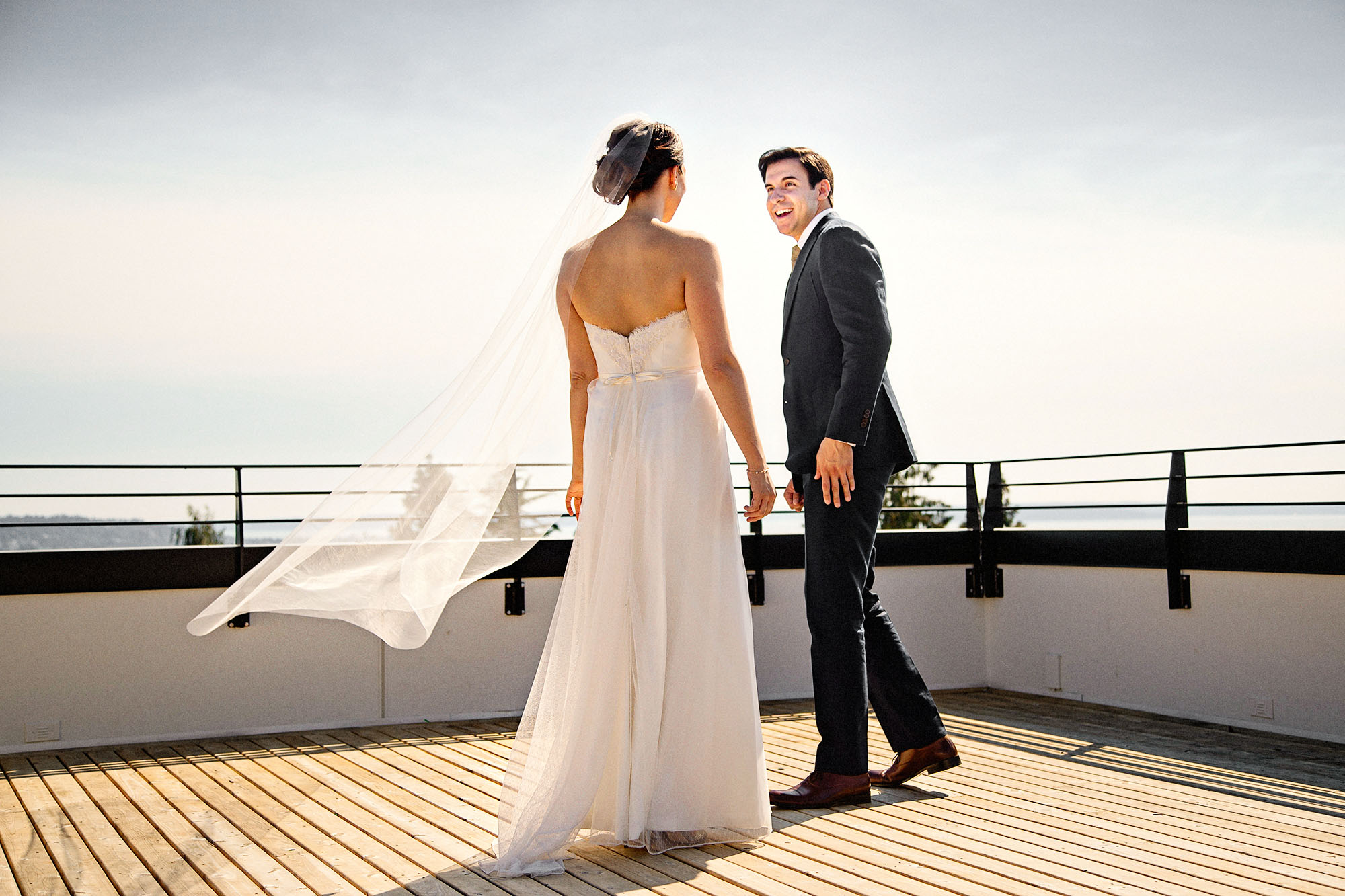 Generally, most couples do a first look before the wedding. In the past there was a tradition of not seeing each other before the ceremony. What a lot of people don't realize, is that tradition came from olden times when marriages were arranged, and the bride and groom had never seen each other before. They were afraid the groom might back out if he saw the brides face (and didn't like what he saw). Obviously that won't be a concern we have at your wedding!
Doing a first look before the ceremony has a couple big benefits. One is that you get to enjoy this special moment seeing each other for the first time in private. Doing it in private instead of on stage in front of everyone will allow you to really enjoy the moment, and not have to hold back any emotions you are feeling. I also usually give couples a few moments alone together after I've snapped a few photos, which is always has a calming effect. Usually couples that might be feeling a little stressed, or nervous, feel instantly better after being able to spend a few moments together. It always works!
We usually arrange this first look in a private area such as the room you are getting ready in, or maybe where the ceremony is taking place if we can clear it out. It is up to you whether you want it private, or if you want to let a few friends and family watch from a distance. They usually want to, and can look cute cheering you on and shooting it with their phones from a distance!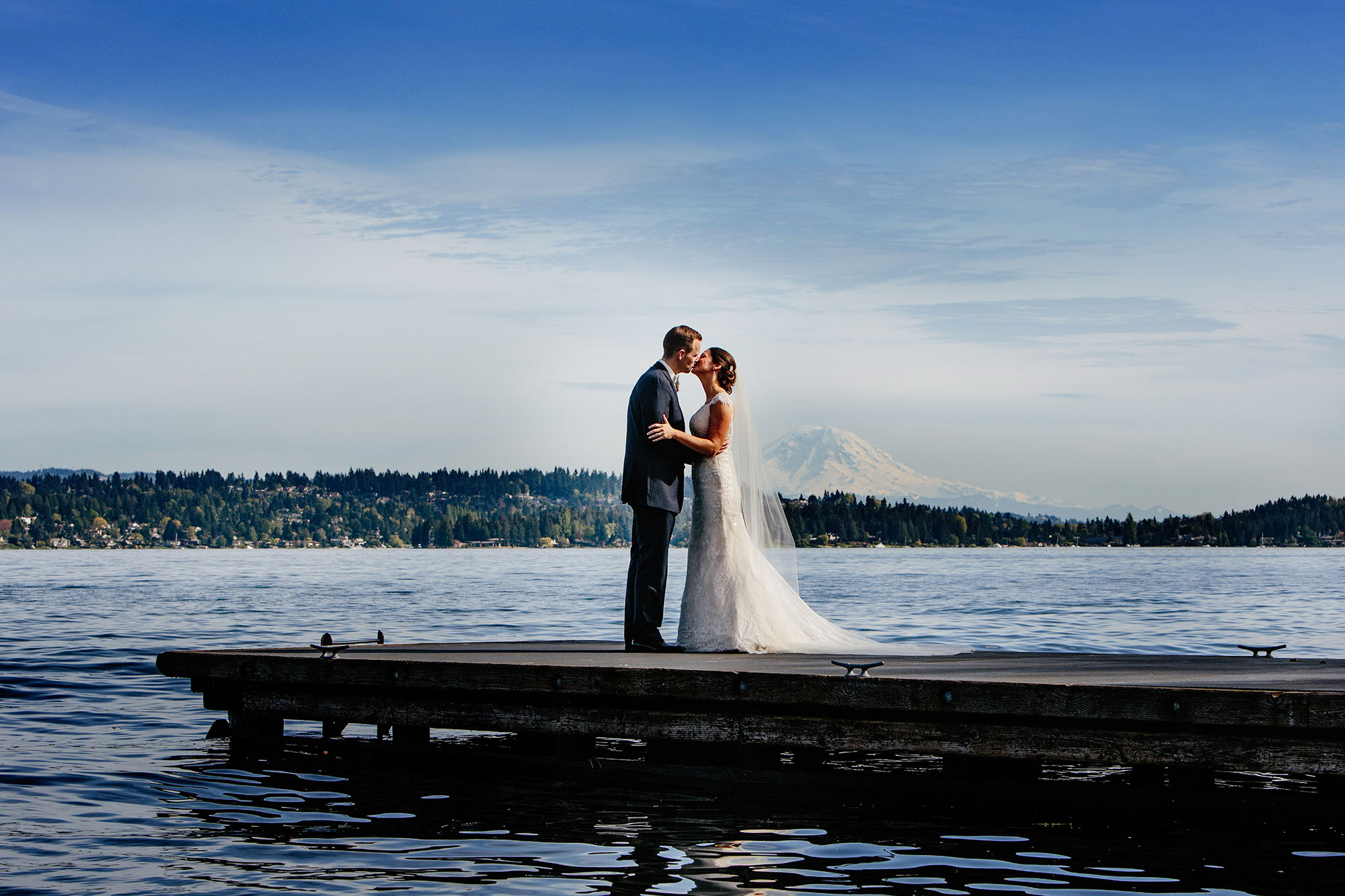 what family photos should we do?
Family Portraits are a hugely important part of the day. To be honest, they aren't super exciting visually, and you won't see a ton of them on the cover of wedding magazines. But even a simple family lineup photo, will be quite important to you after the wedding. Having your whole family in one place, and documenting this time in history will be more and more important to you as time goes by.
I make this process go as quick and easily as possible for all involved. Typically, we can do both sides of your families in about 30-45 minutes. The pictures I always try to get are:
Bride &Groom w/ parents
B&G w/ parents and siblings
B&G Â w/ siblings
B&G Â w/ extended family,
B&G w/ both sets of parents
Doing this list for each of your families will ensure everyone related to you is captured in at least one picture with you. Though there are a million different combinations you can do, we recommend trying to keep it to a list about this size. You will find out, that being in every single picture is not easy, and I usually notice that the bride and groom's smiles start to look a little strained after 45 min of this, so don't over do it. If we need to add groupings to this list, plan on adding about 3 minutes for each extra group to the timeline during the family photo portion.
Tips
Schedule family photos at the ceremony venue, and as close to the ceremony as possible. Typically 60-90 min. before the ceremony start time.
Assign family member to wrangle everyone. It is much better for someone who everyone knows to be giving orders than the photographer…