I just returned from Phoenix yesterday after shooting the Seahawk's game against the Arizona Cardinals. I don't usually go to that many road games, but since Phoenix is a fairly short flight (and the site of this years Super Bowl), me and one of the other Seahawk photographer's flew down to shoot the game. We're optimistically planning that we'll be back in February. Hey, positive thinking right….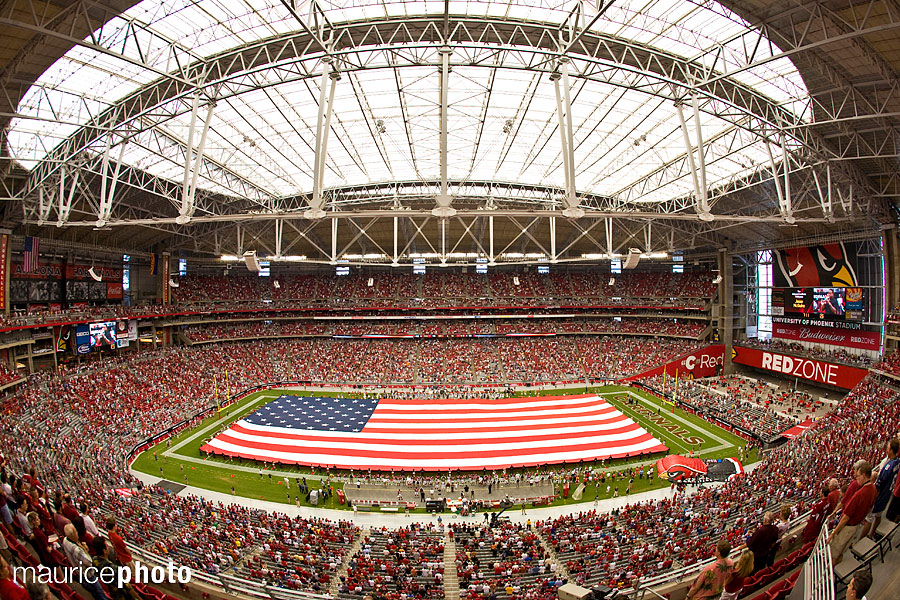 I ran up to the top level right before kick off to get this shot. That is a 100 yard wide flag. Impressive huh. I can't imagine where they even store that thing, but it sure looks cool on the field.Click "Read the rest of this Entry" below, to see some action shots: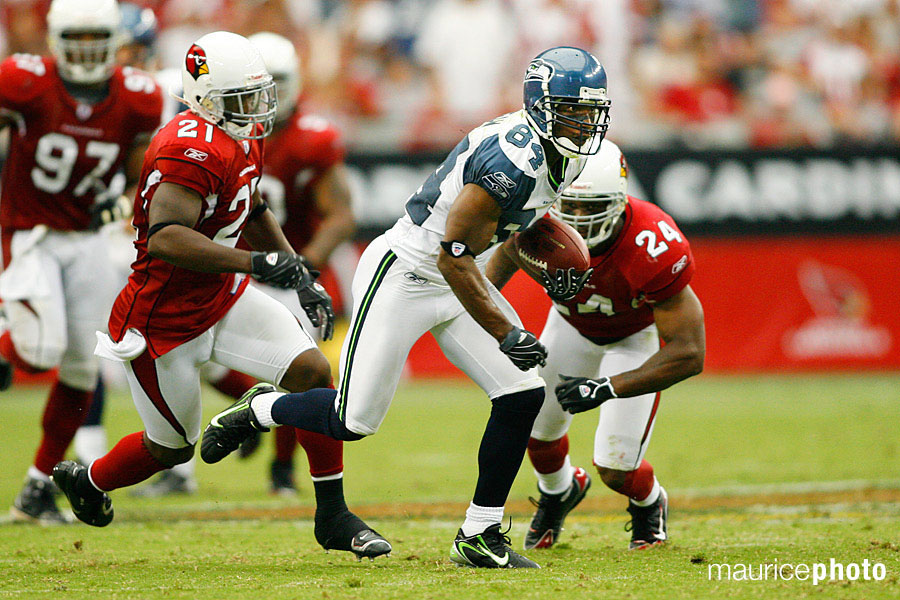 Here's Bobby Engram, running up field after hauling in a catch.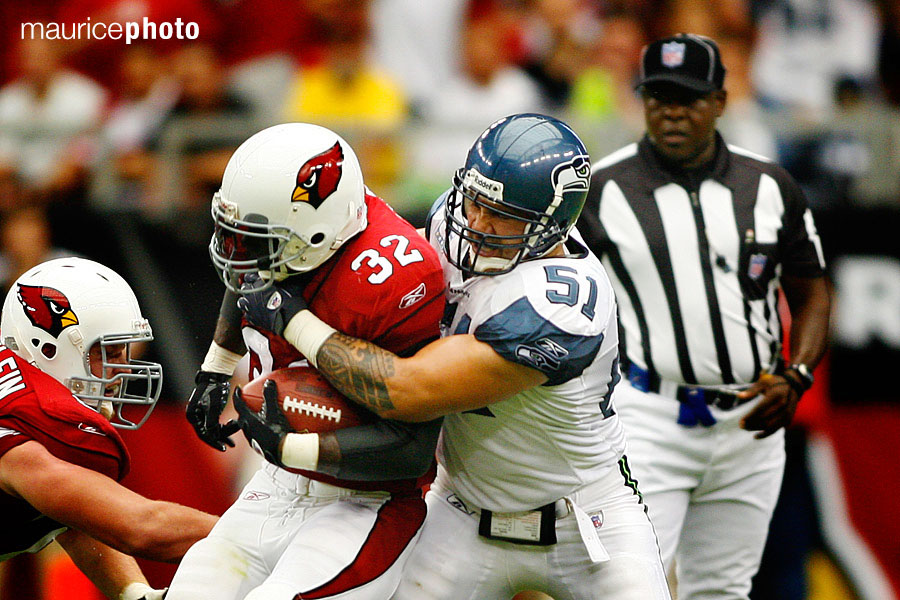 Lofa Tatupu is a bad man, and probably one of the last people in the world I would want to be tackled by. He plays defense with a ferocity that would scare me as an offensive player.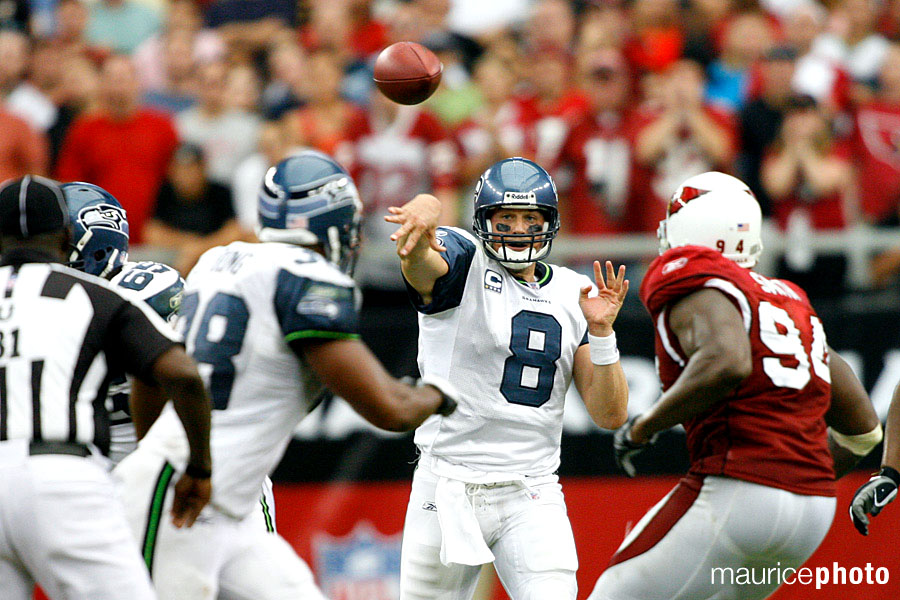 I love this shot of Matt Hasselbeck. It's typically really tough to get this angle where you see the action right down the middle. There are usually players or refs in the way. This gives you the receivers view of the ball. Here Matt thow's a pass to Mack Strong, who ended up catching the ball and gaining a nice first down.Well, the mishap in the 4th quarter prevented us from winning the game. It was almost surely in the bag at that point, but that's what makes the nfl such a great thing to watch. To win a game, you have to be nearly perfect all 4 quarters. The Hawks looked really good almost all of the 3rd and 4th quarters. I think once the team gets more in sync with each other, it could be very successful. There is a lot of talent on this years team.