Here are some pictures from the Seahawks game vs. the Cardinals. Not only were we able to avenge our loss to them from earlier in the season, we also clinched the NFC West Division Title. That means we'll host at least one playoff game!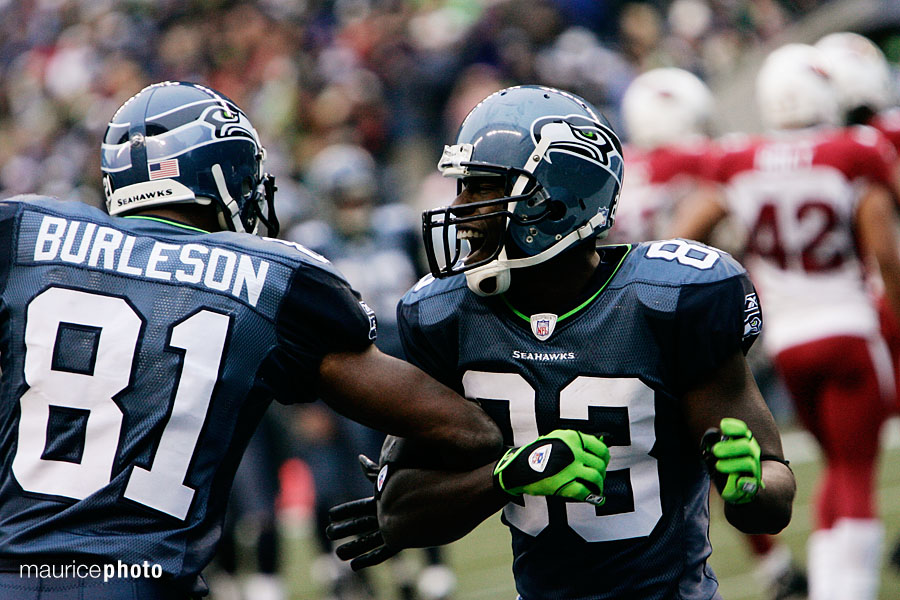 Click Read the Rest of this Entry to see more pictures!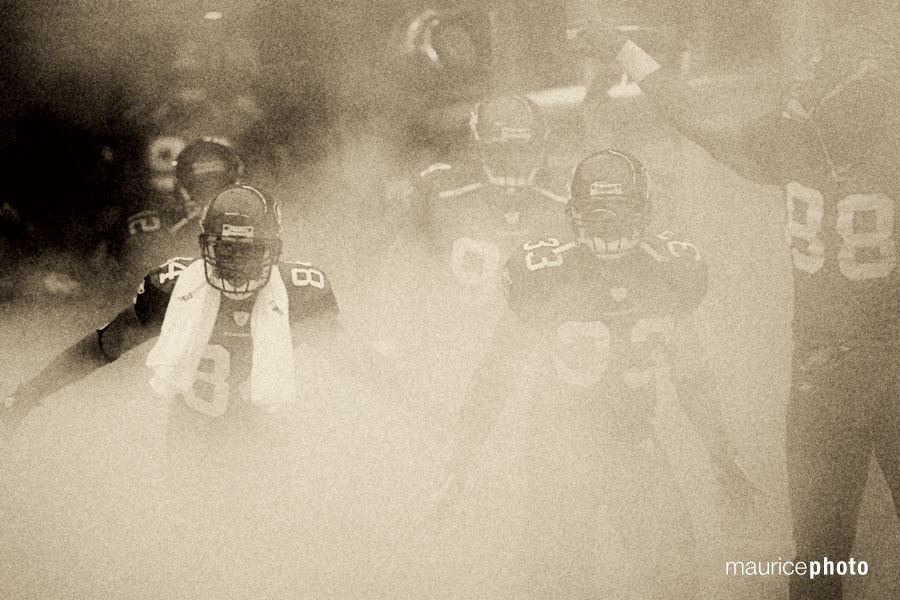 Intro's.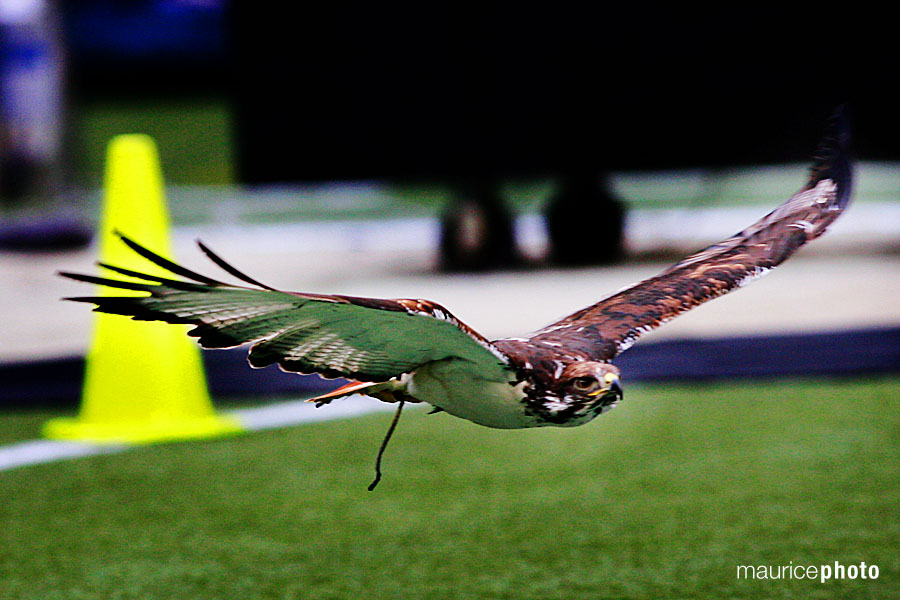 This is the actual Seahawk. He (or she?) flies out right before the players come out of the smoke, as in the picture above.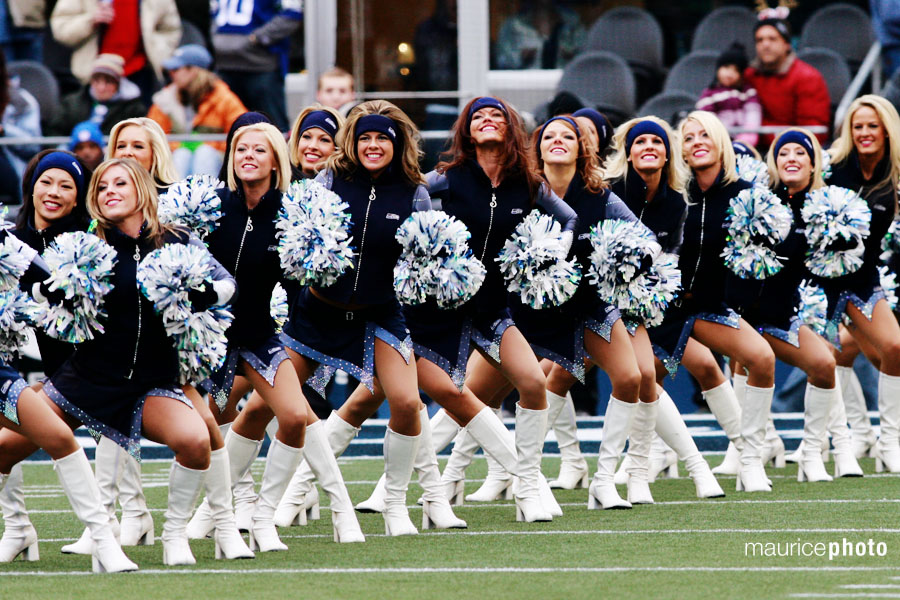 If centipedes were made of cheerleaders, they would look like this.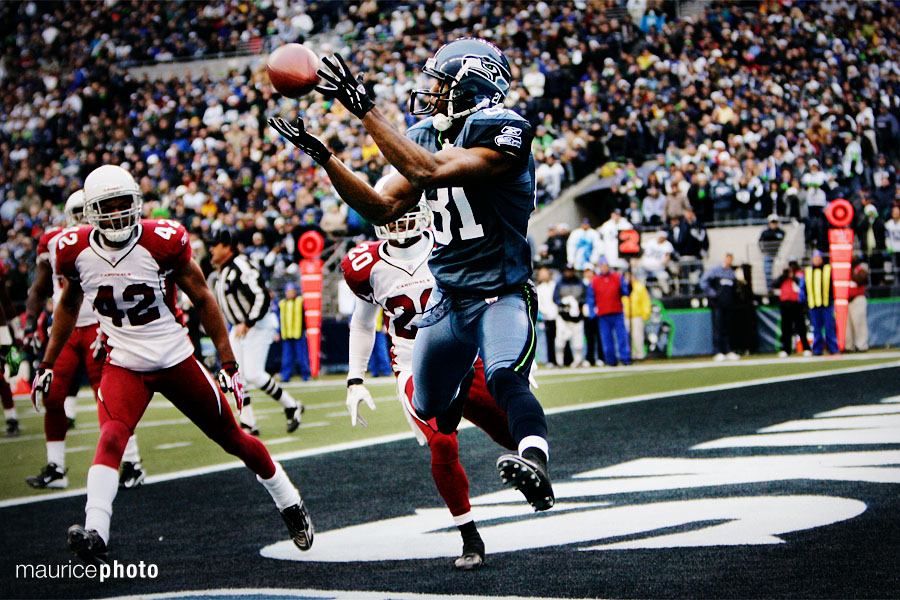 Nate Burleson catches a touchdown.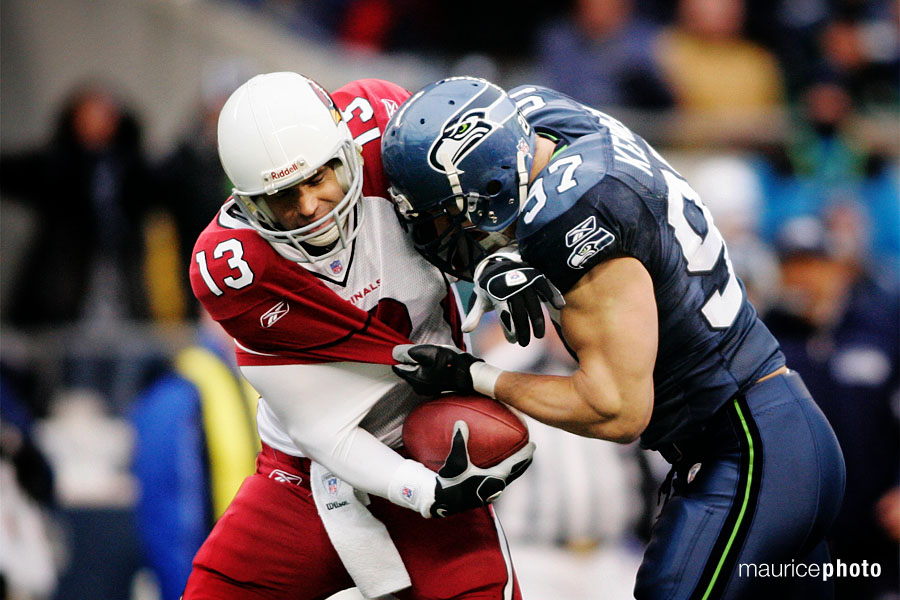 Pat Kearney had a huge game. 3 sacks officially, but he put Kurt Warner on his butt another 7 or 8 times after throwing the ball.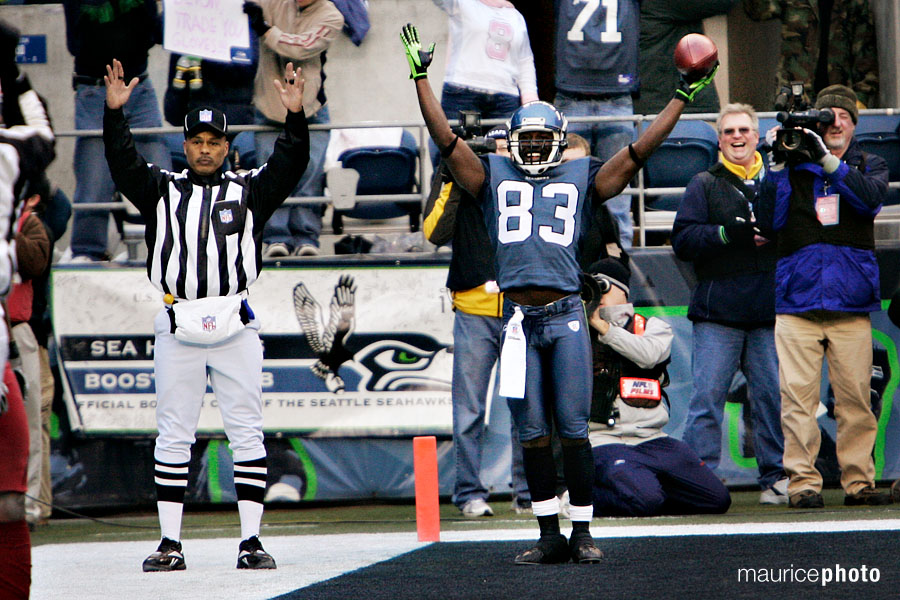 Deion Branch also caught a TD.  I like how he's mimicking the ref's TD signal.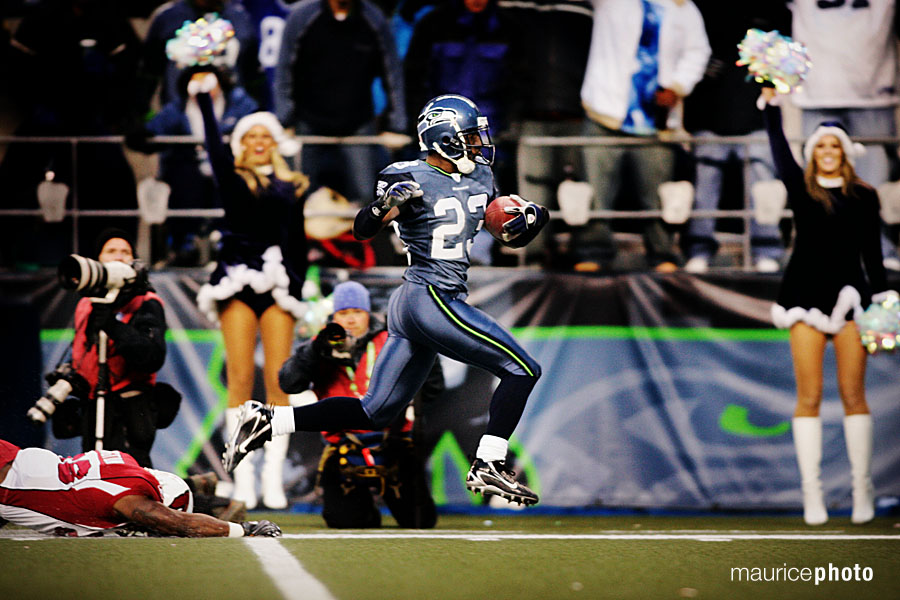 Marcus Trufant also had a great game,  with 3 interceptions. He took this one all the way back for a touchdown. Notice the defender face down after unsuccessfully diving for him.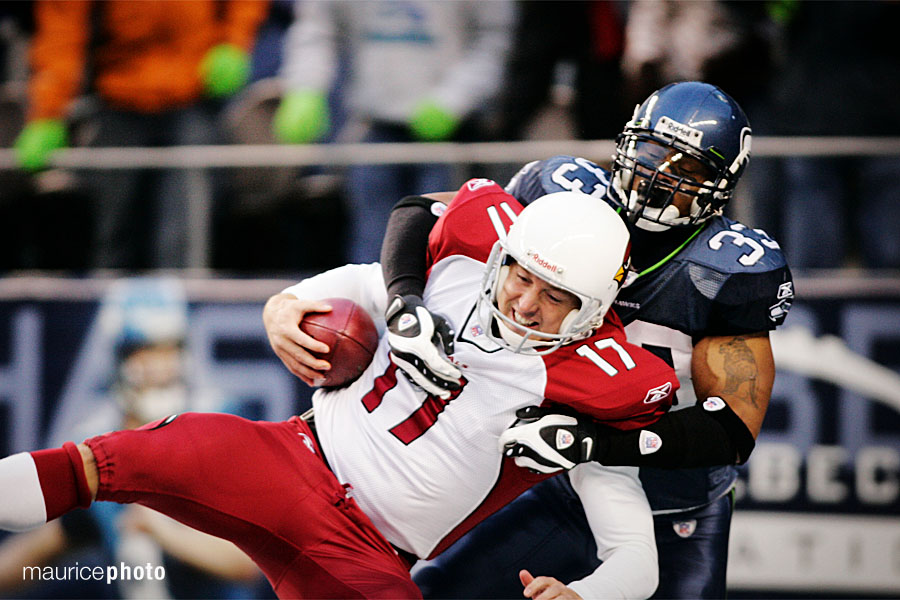 This was a crazy play. The Cardinal's fumbled the snap during the punt, and then Josh Scobey tackled their punter out of the back of the end zone for a safety.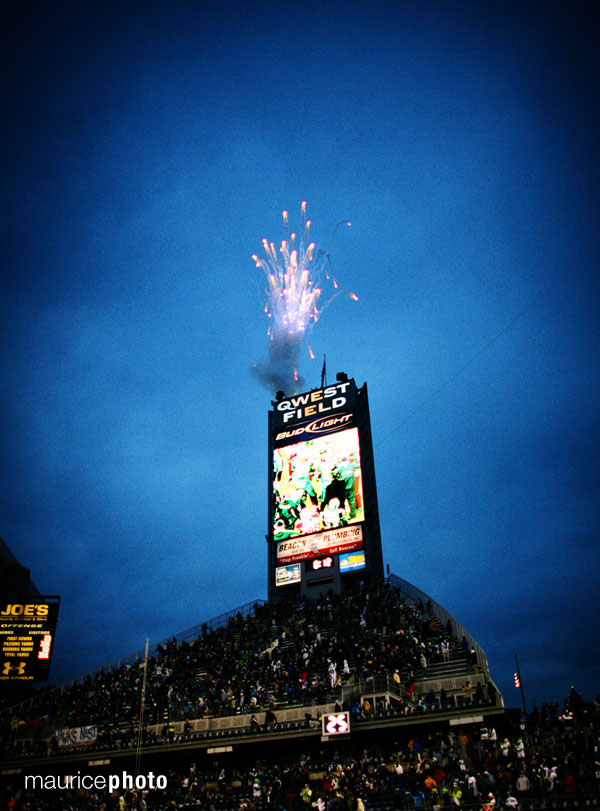 Hawks win! Hawks win!