Say that 3 times fast! I love this shot from the Seahawks game last Sunday at Qwest Field. This was the final run that sealed the victory for the Seahawks. After failing to tackle Shaun Alexander, the Bengal defender took his shoe, but that didn't stop Shaun from gaining the crucial first down that allowed us to run out the clock and win the game.Click "Read the rest of this Entry" below, to see some more pictures: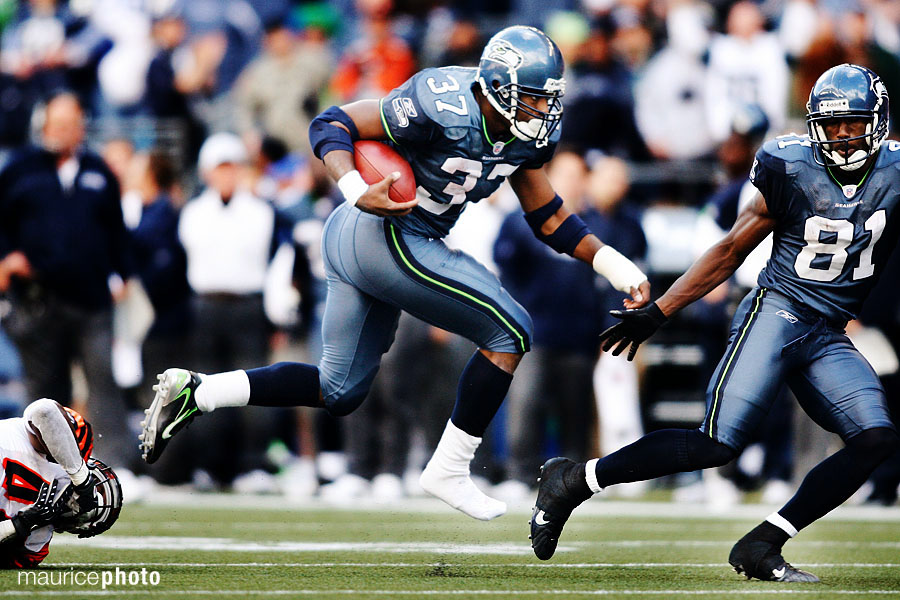 Deion Branch is a just a cool guy. I hope he gets a few more passes thrown his way this year. He plays as hard as anyone on the field, and you can tell he just wants to win. Typically a few players will toss their sweaty gloves into the crowd after the game, but Deion came out of the locker room before the game with two pairs of signed gloves and just handed them to 2 different kids who were standing on the sideline.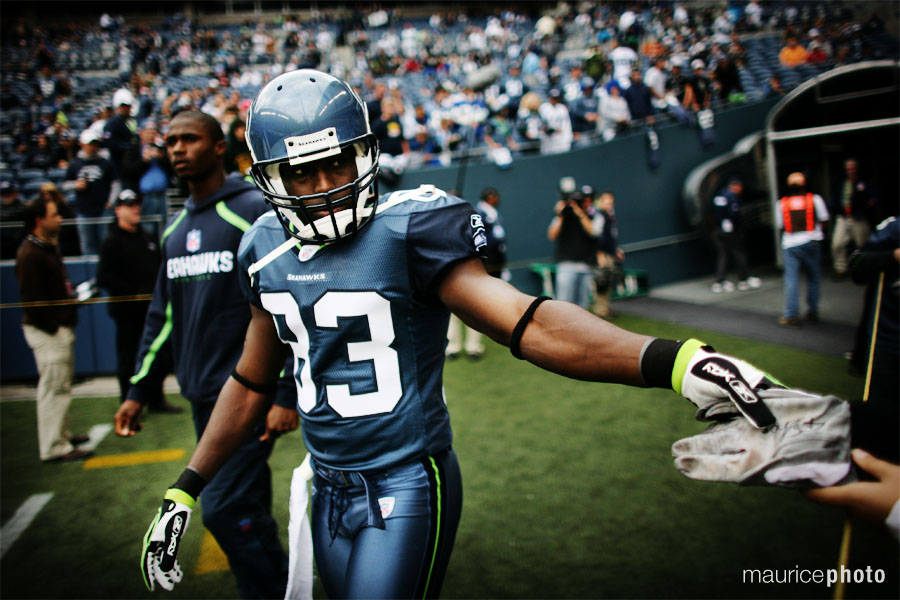 Defensive group Hug.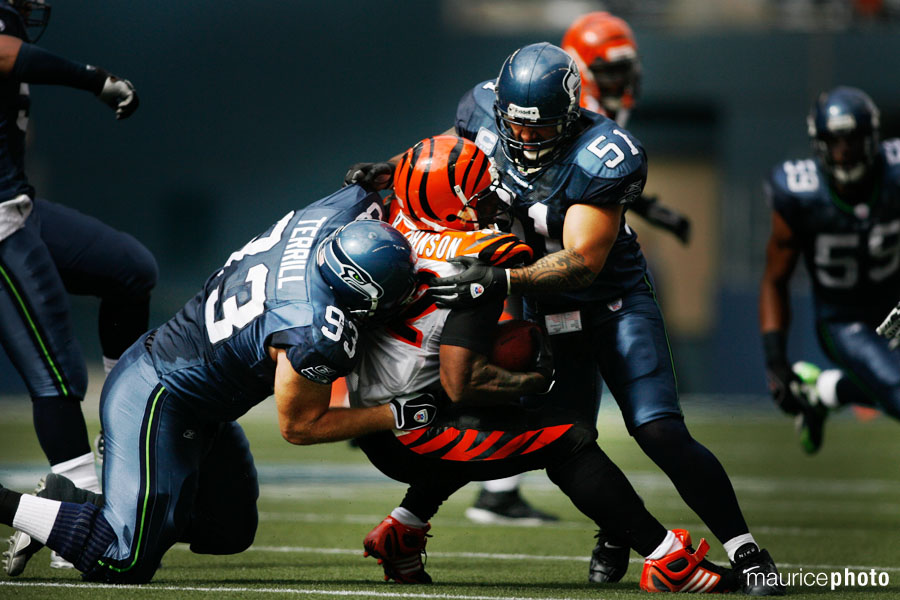 I really need to do more sit ups.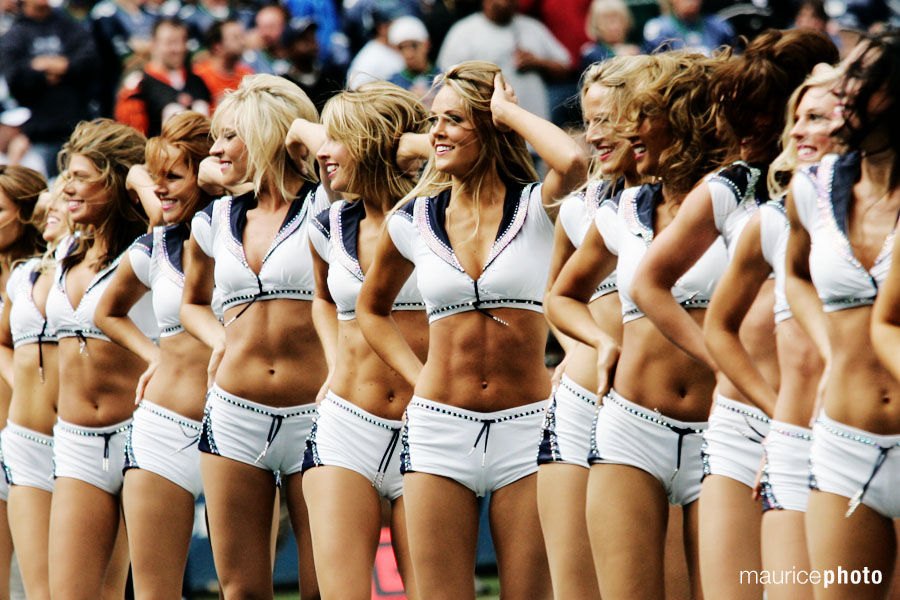 Bobby Engram hauled in a touchdown right in front of me. I love how he's looking right into the camera. His eyes are always really big and intense after catching the ball.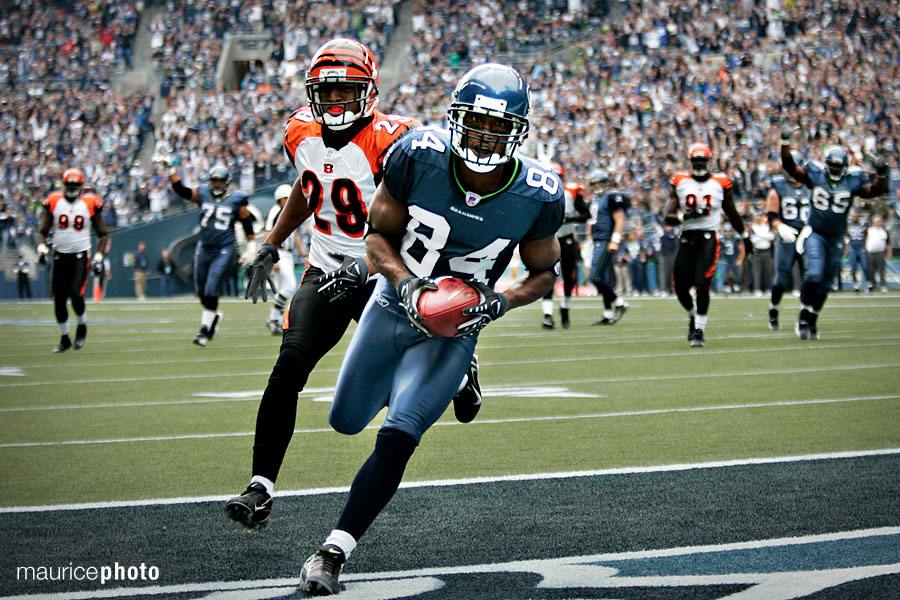 Lastly, here's a picture of Ocho-Cinco. I was excited to see him play in person. A lot of people don't like his antics, but I think he's funny. He seems like a nice guy who just wants to entertain people, so I like that he performs for the fans a little bit. Not only that, but he's a heck of a receiver. He seemed open all day and always jumped in the air to catch the ball, which as a photographer I love because it make for much more interesting pictures. Luckily we kept him out of the end zone so there won't be any Sports Center highlights from Seattle.