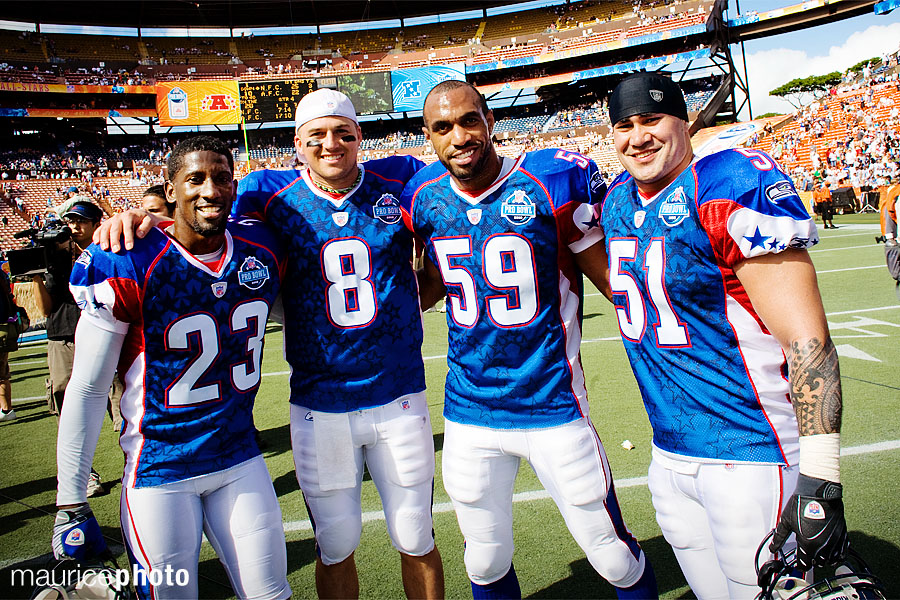 Seattle's finest! Marcus Trufant, Matt Hasselbeck, Julian Peterson, Lofa Tatupu, pictured after the game during the 2008 NFL Pro Bowl.  Pat Kerney and Walter Jones were also selected this year, but stayed home to take care of injuries.
Click below to see more pictures: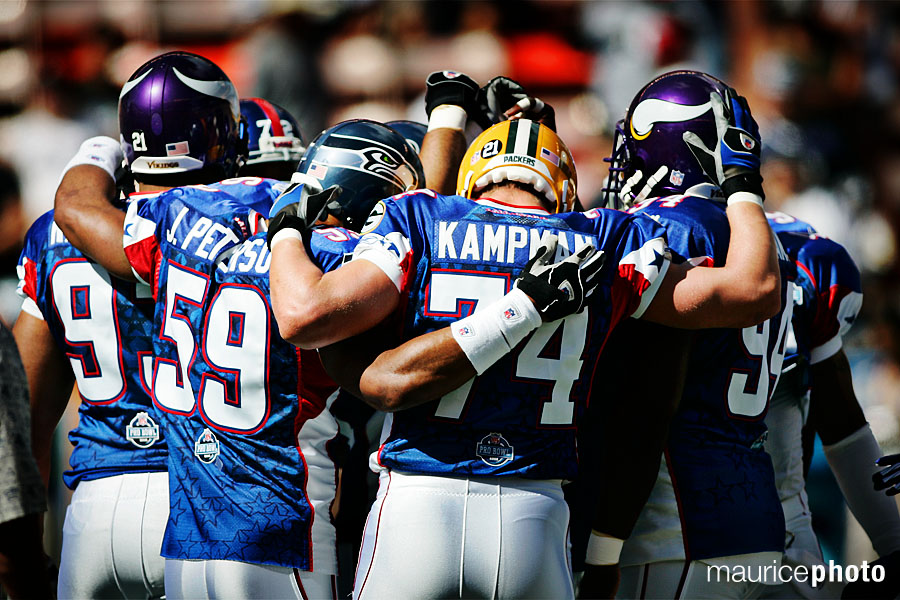 It's rare to see guys with different helmets on embracing before the game. Only in the Pro Bowl.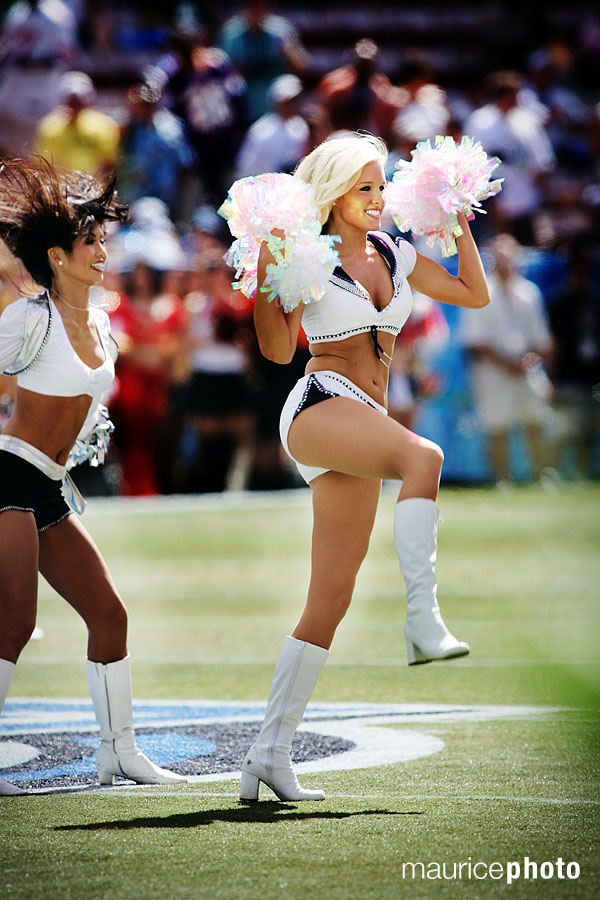 Our very own Melanie from the Sea Gal's performed great. I love the reflection on her face from the pom poms.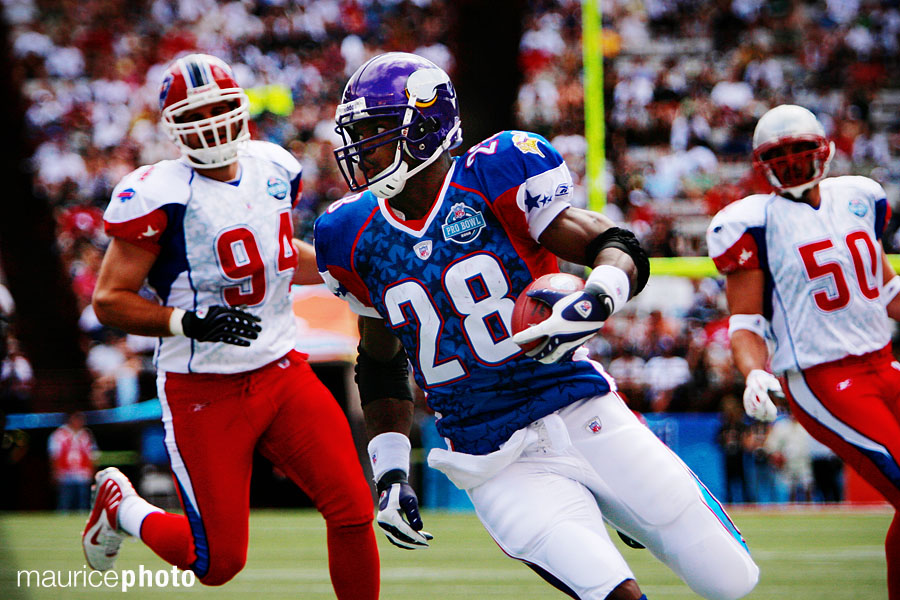 Adrian Peterson turning the corner. He had a great day, and was one of the only people they were actually trying to tackle hard. Probably because he kept gaining so many yards on the AFC defense.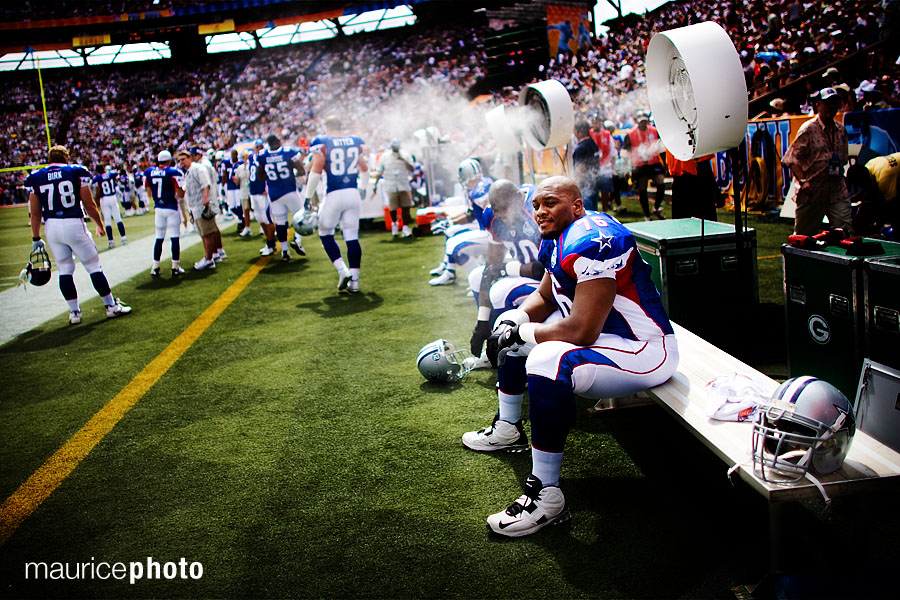 It was hot! Flozell Adams takes a break under the fans.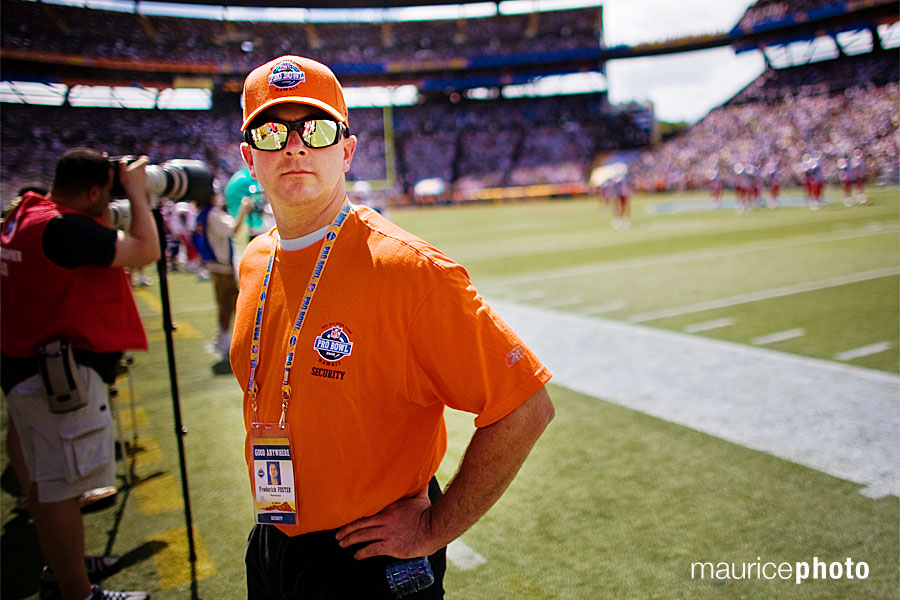 Seriously dude, 1980 called, and they want those glasses back! Okay, that's slightly mean 🙂 but I'm still annoyed at how the security people stood inside the yellow line blocking the view of the photographers. This never happens at regular NFL games, not even in the playoffs or Super Bowl.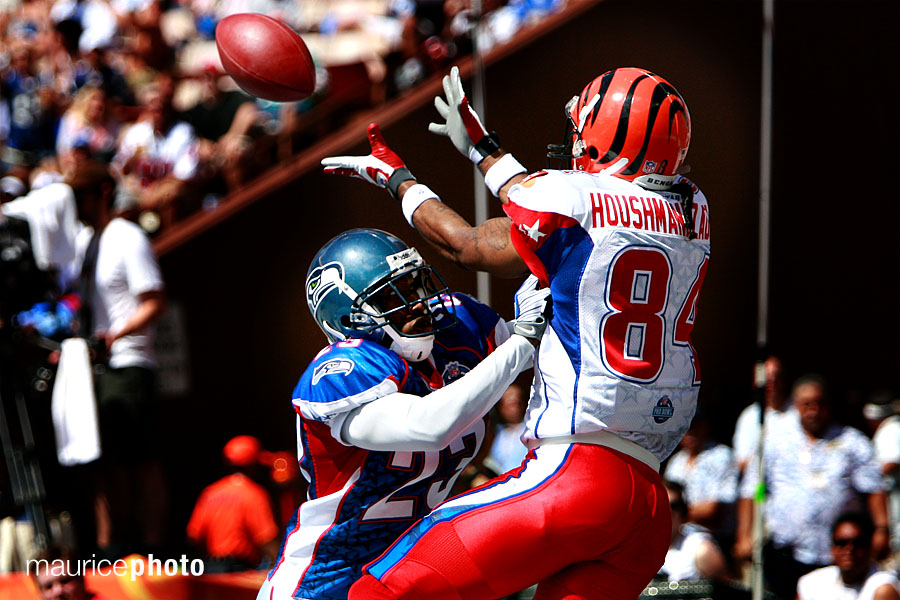 Trufant attempts to break up a pass in the endzone.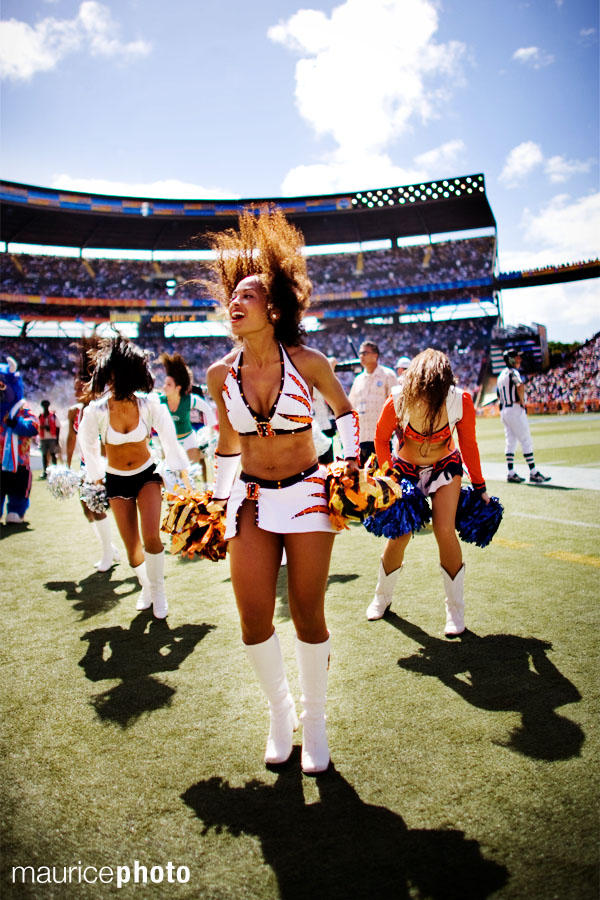 I love shooting pictures of Cheerleaders in the Sunshine. Sadly we only get weather like this a couple games a year in Seattle.  The back light from the sun make great highlights in their hair, and also creates really cool shadows on the ground when they dance.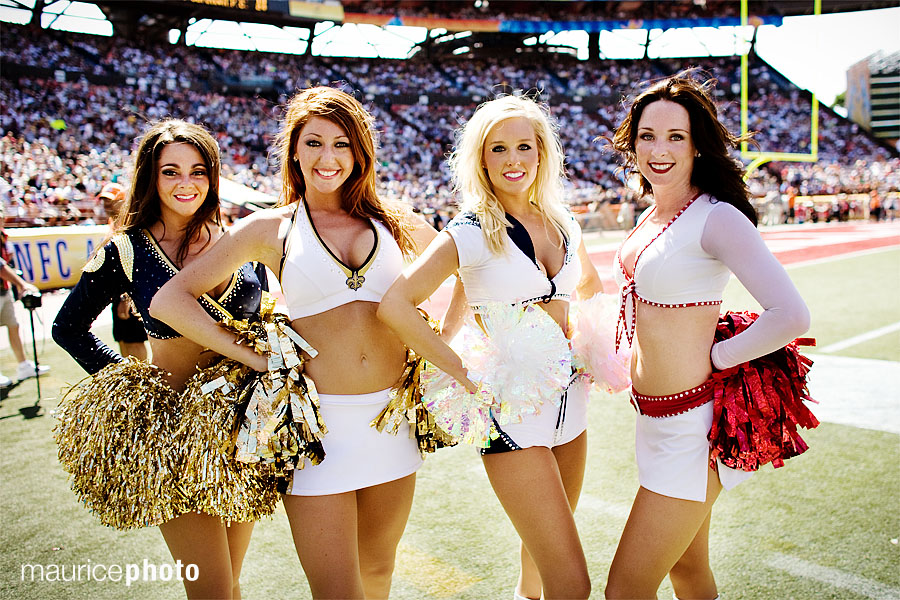 Melanie and her crew.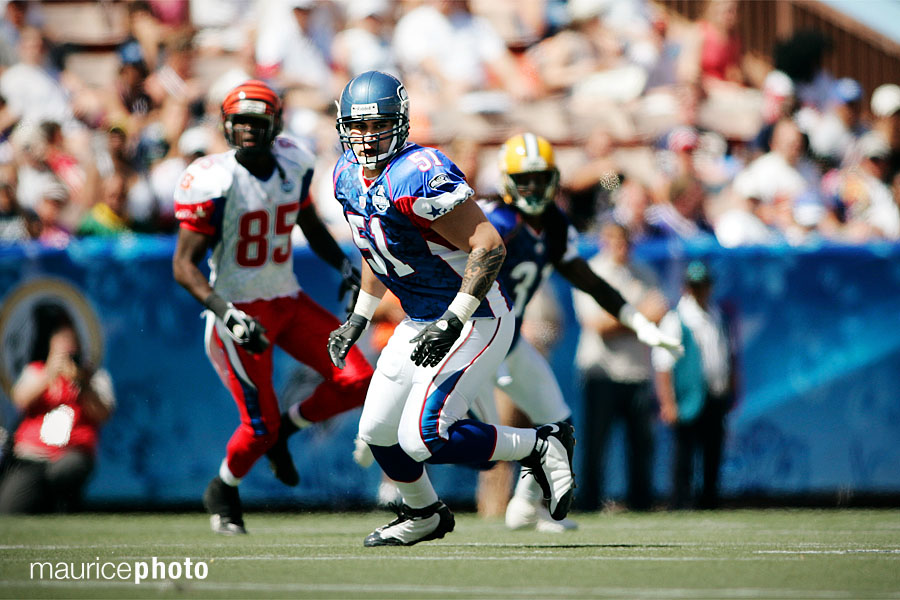 Tatupu scans the field.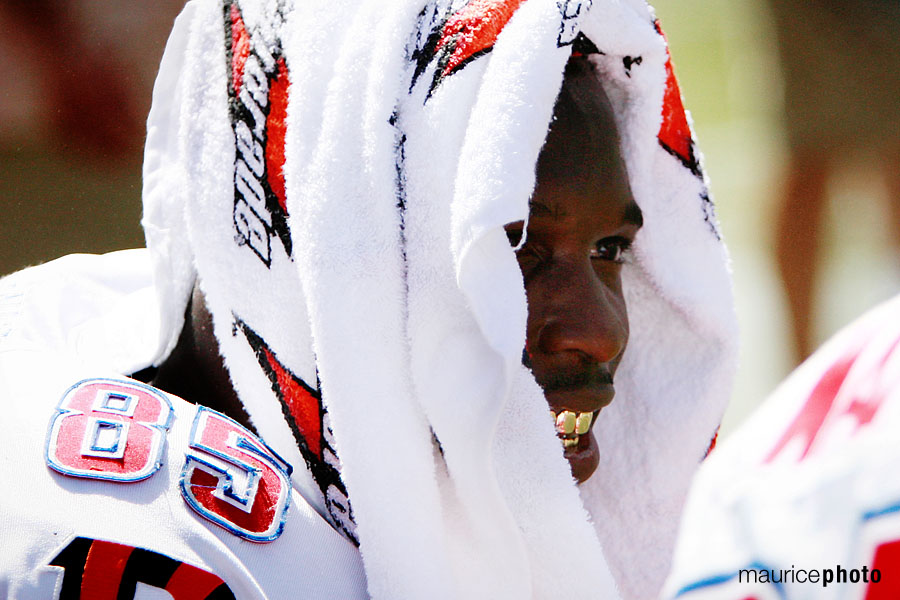 This is one of my favorite pictures from the day. I was running up the sideline and noticed this gold glint catching the sun out of the corner of my eye. Upon closer inspection, it was none other than the infamous Ocho Cinco, aka Chad Johnson.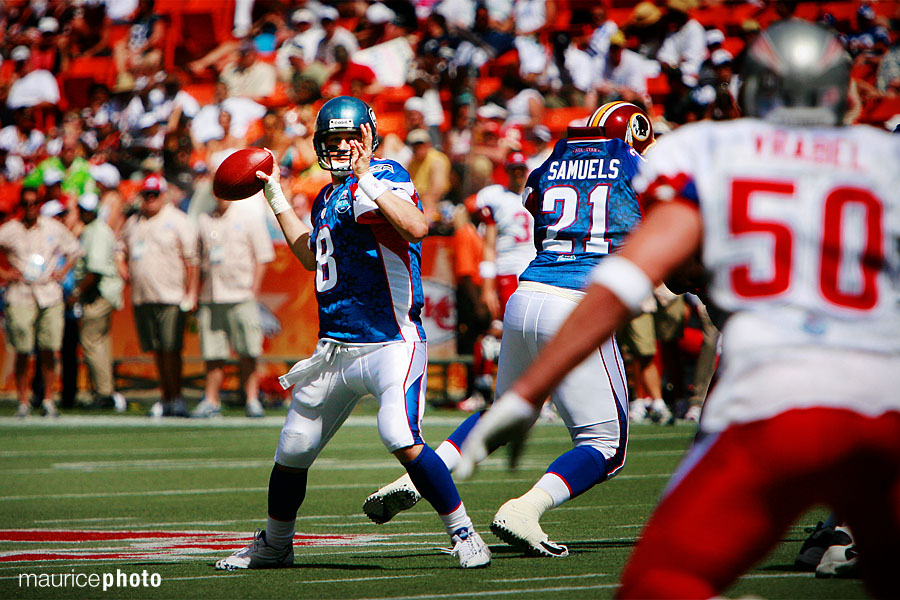 Matt Hasselbeck gets ready to throw a pass, which resulted in a touchdown.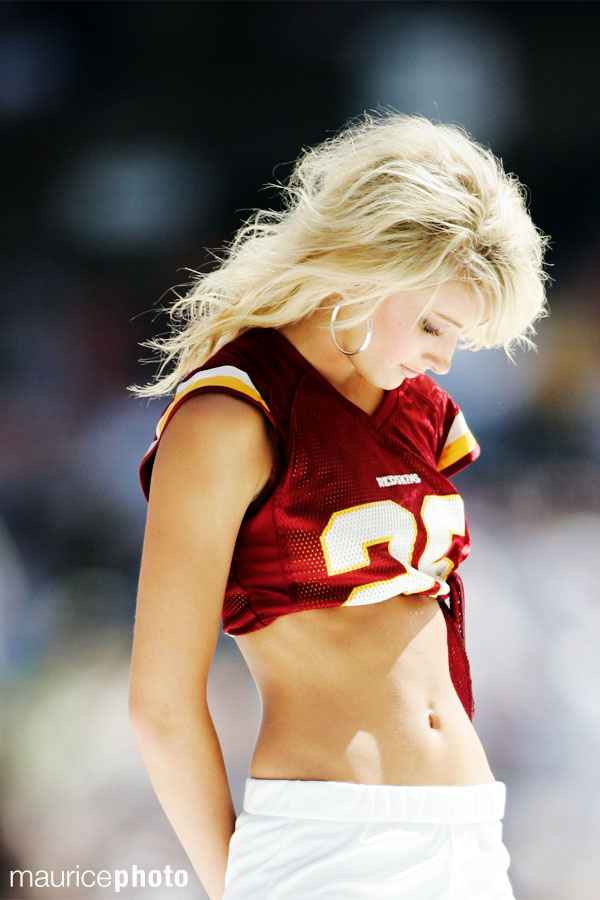 A dancer poses during the halftime show. The lighting on this picture is just too perfect.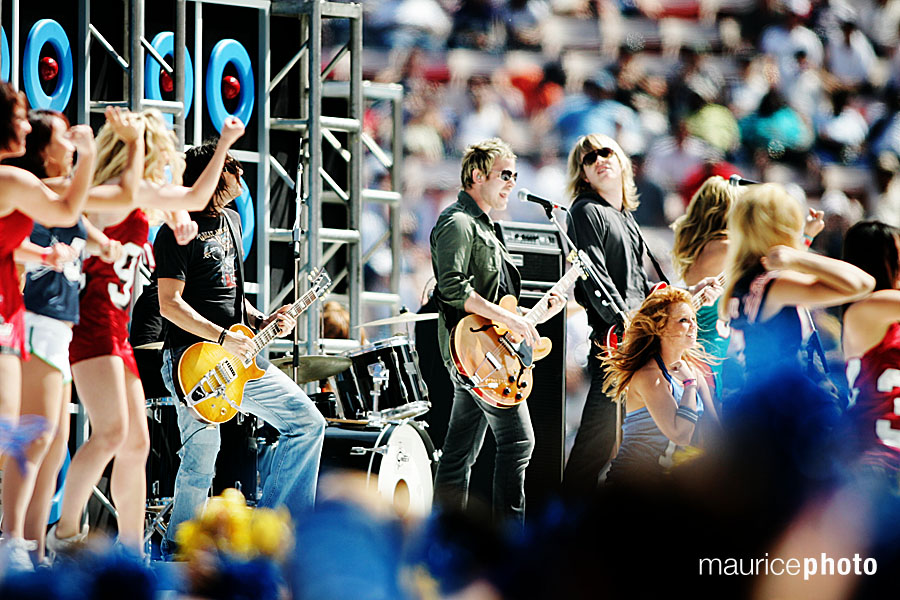 The halftime show featuring Lifehouse.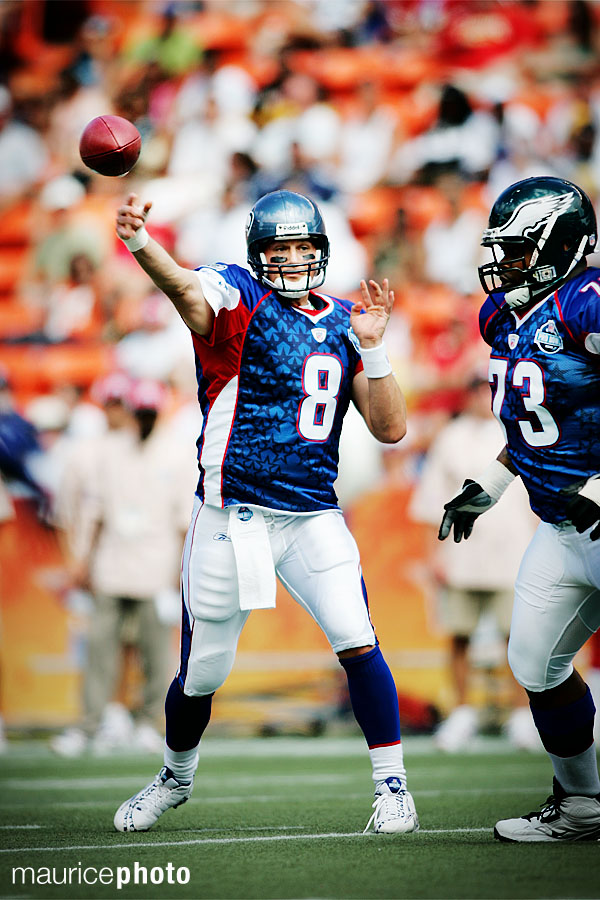 Hasselbeck fires a pass down field.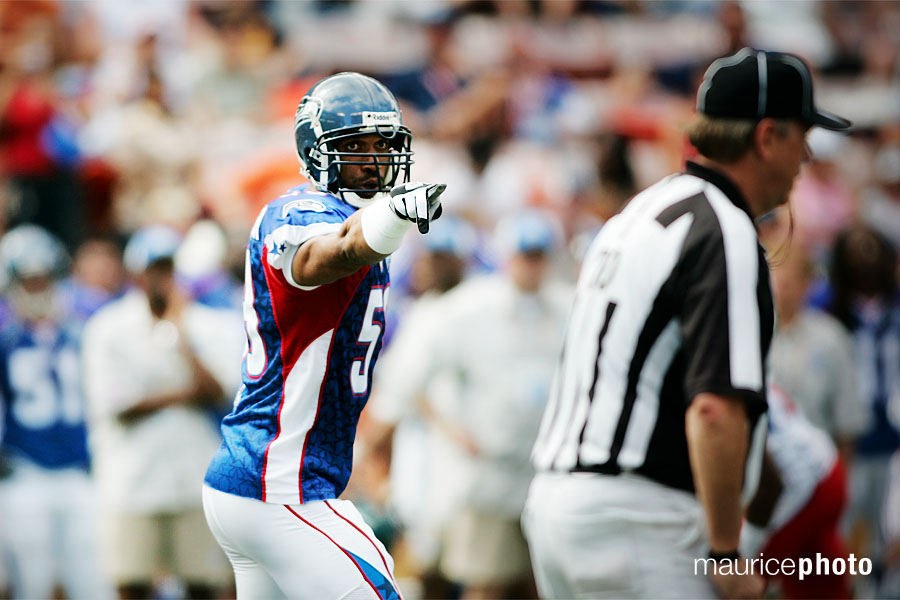 I think Peterson was pointing something out to Lofa Tatupu in this shot, but it's funny because it looks like he's talking about the Ref.