The only way I can think of to post all the pictures from this wedding is to do an epic 3 part post. There were simply to many great pictures!
Since a destination wedding requires the client to fly us down to the location and cover lodging for a few days, we like to give them a little something extra, and do some pre-wedding portraits of everyone. It's a great way to get some relaxed portraits and take advantage of picturesque locations you might not want to go to on the wedding day. We also caught a few of everyone hanging out around the pool, and then shot the rehearsal party.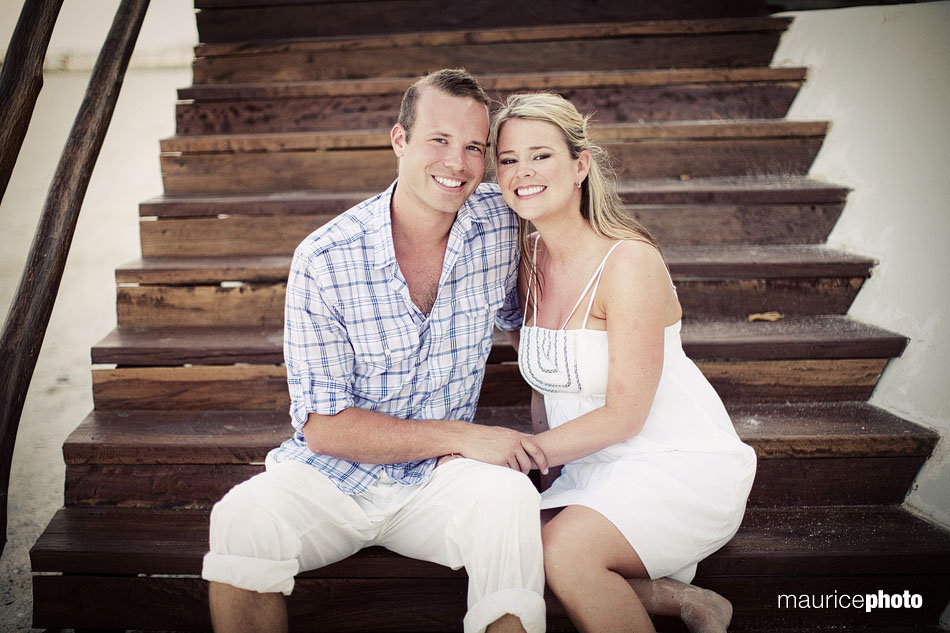 Click below to see the full post: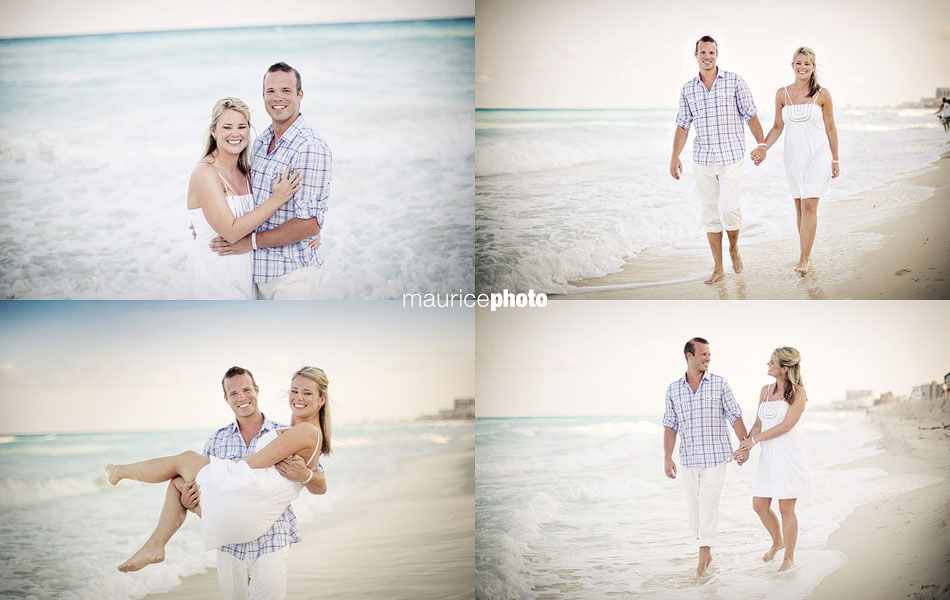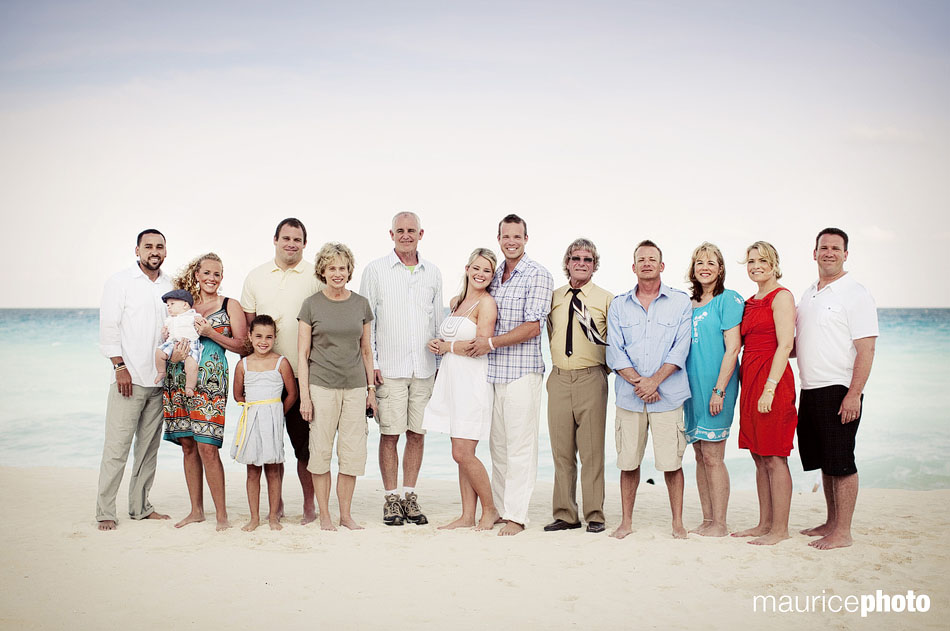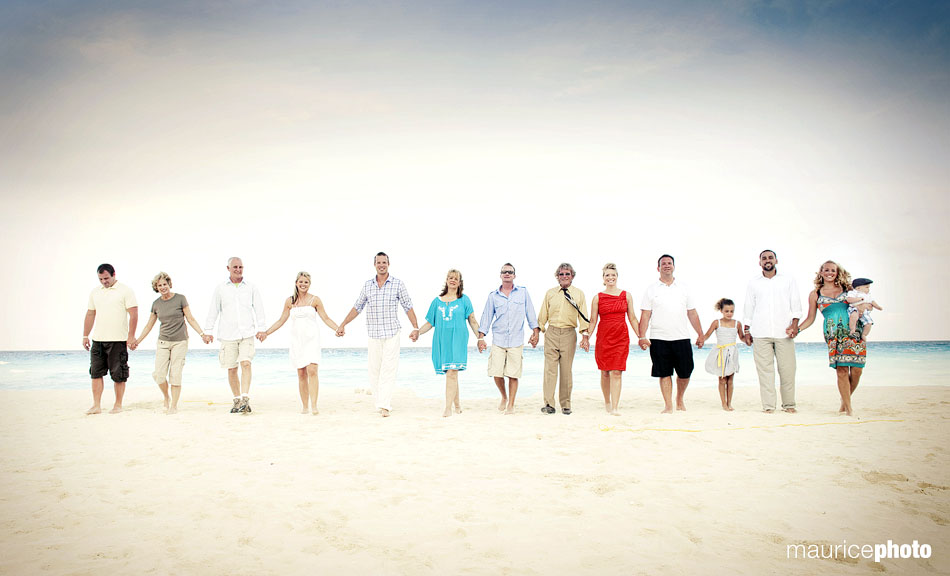 This was taken during the rehearsal for the ceremony. Notice the angry looking clouds in the back ground. About 15 minutes later started raining about as hard as I've seen in my life. Thankfully it only lasted about an hour, and the sun came back. The weather changes are pretty extreme in Cancun. Makes for great visuals though!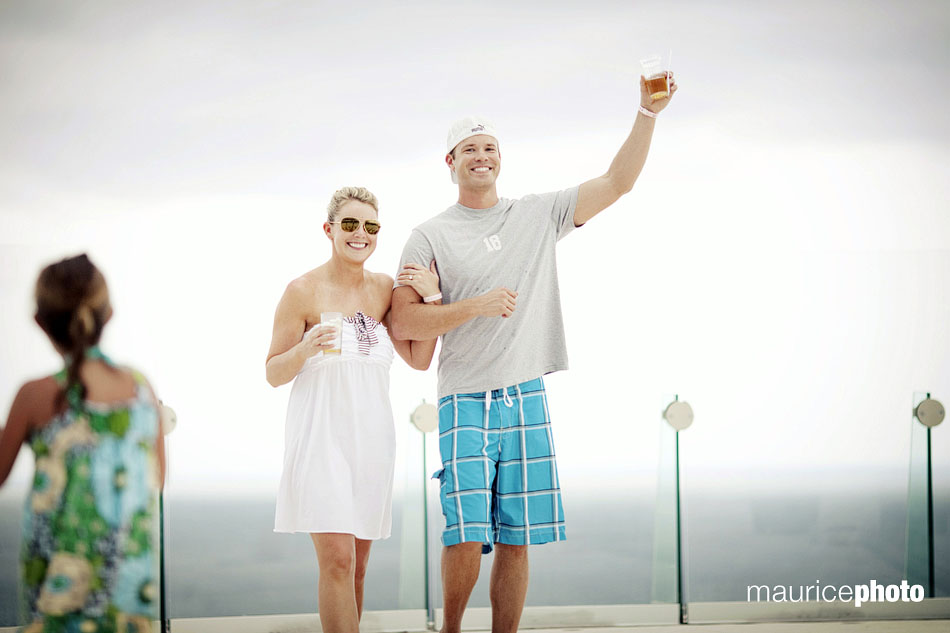 The groomsmen and family playing Volleyball on the beach. This was taken with the new Canon 24mm tse-ii tilt shift lens. I can't decide if I love it or hate it. It's a trendy look, but can be nice when used sparingly.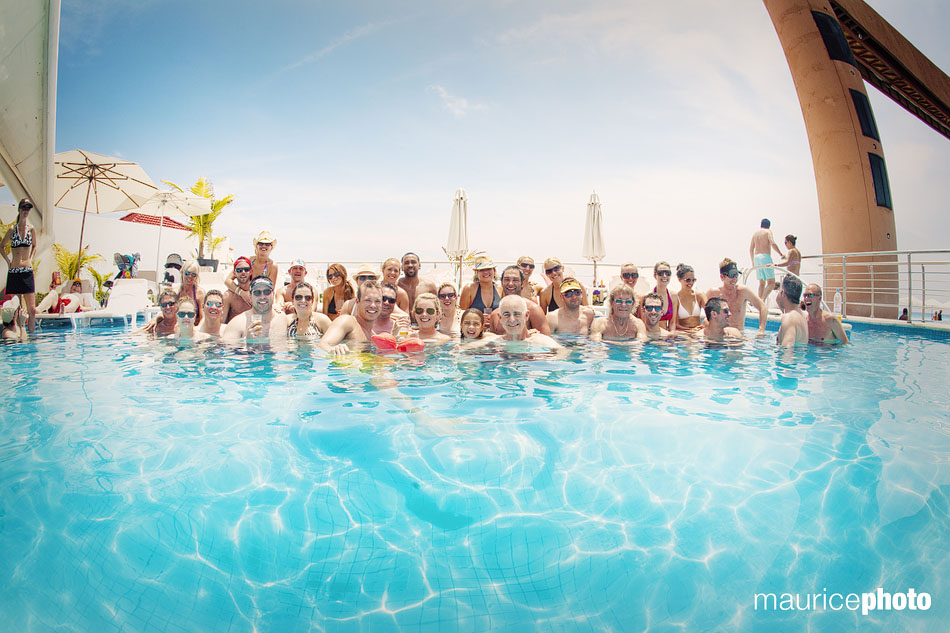 Cerveza anyone?