Here are some pictures from Stephanie and David's Wedding. The reception was held at at Salty's on Alki, and the ceremony took place at Seattle Chinese Alliance Church.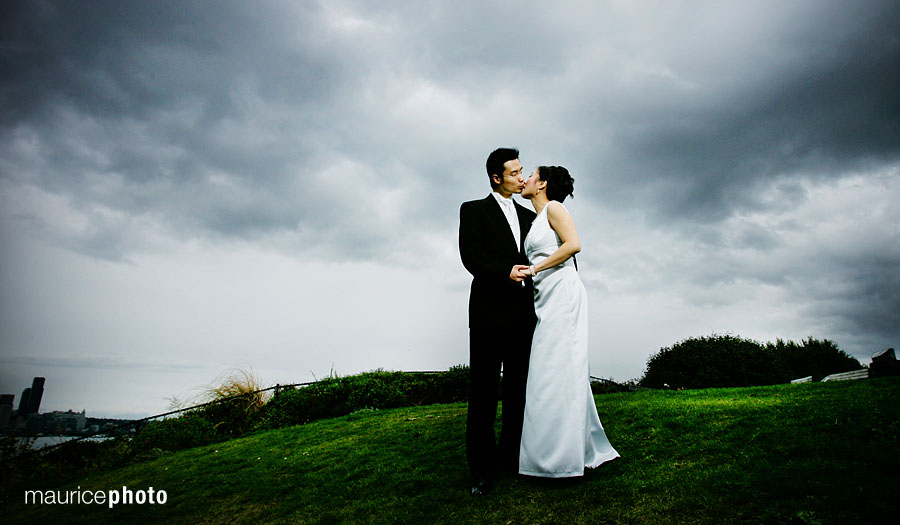 Click Read the Rest of this Entry to see more pictures!
The groom.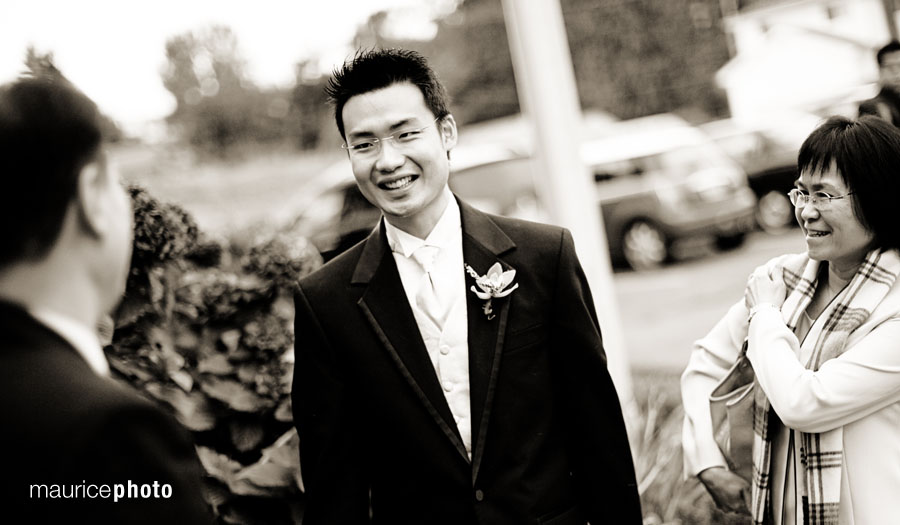 The lovely bride….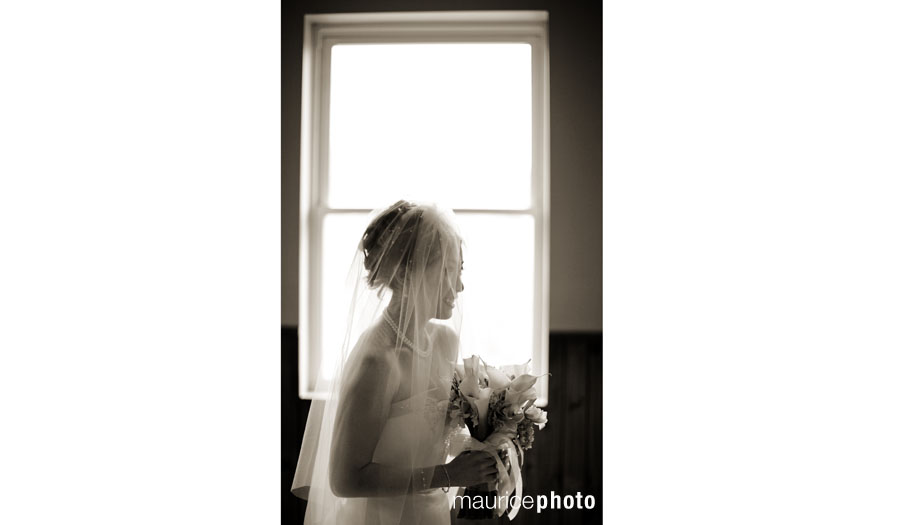 They meet.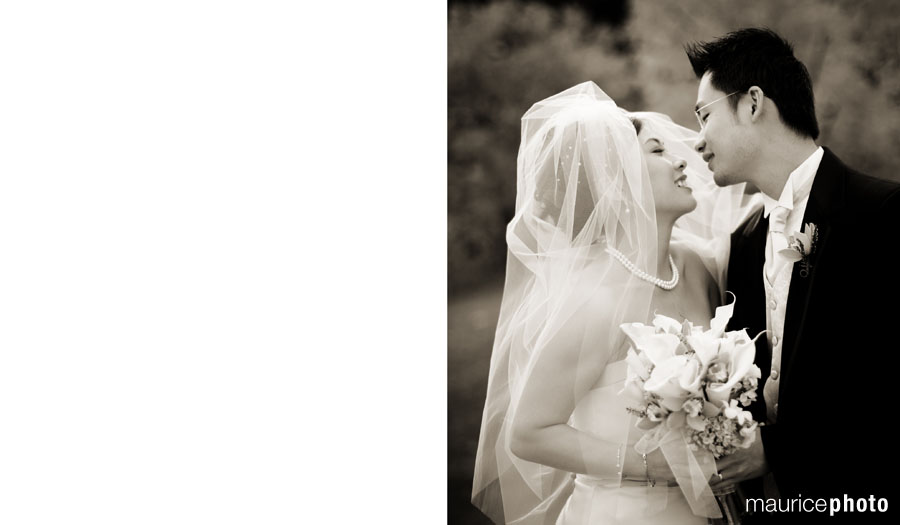 Wedding Party.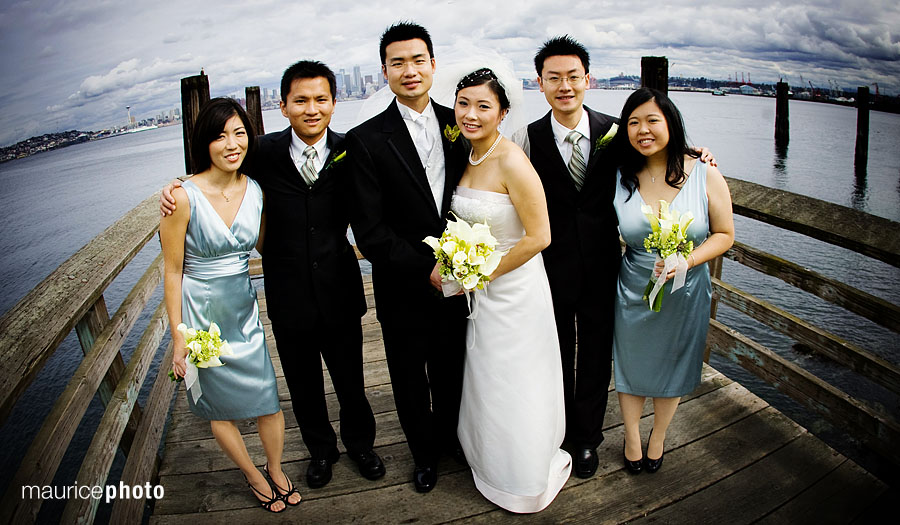 Toasts.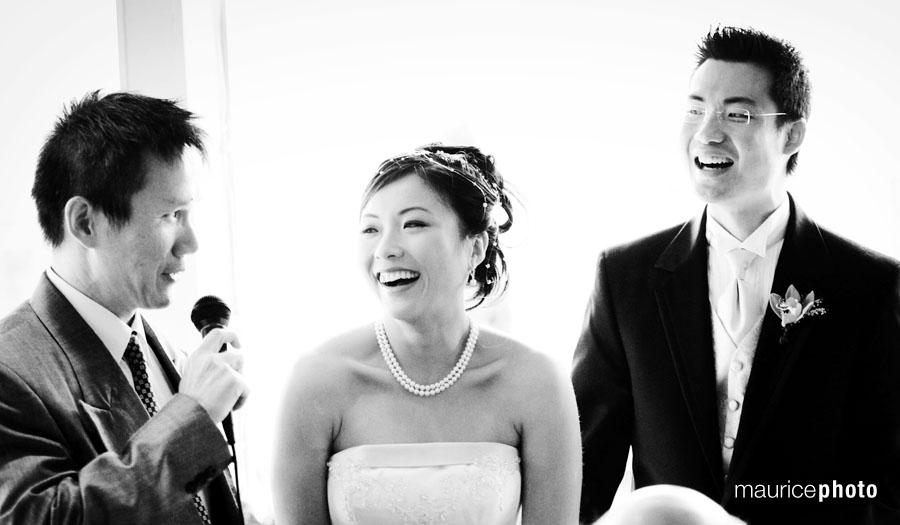 As you can see, the room the reception was in is surrounded by windows. Shooting without using a flash makes the outside light go completely white, since it is so much brighter. I like how it makes you concentrate on just the subjects. We got a great series of pictures during their emotional toasts.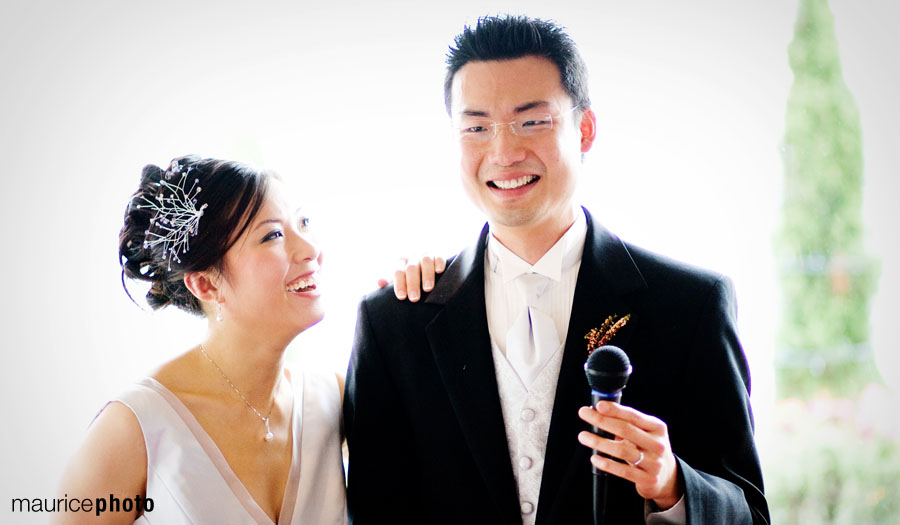 The crowd watches the garter and bouquet toss.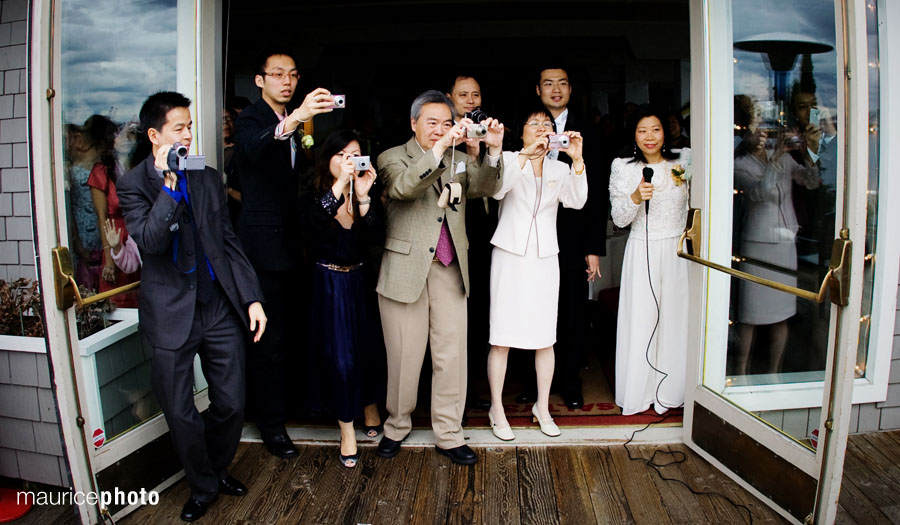 The lucky guy who got the garter.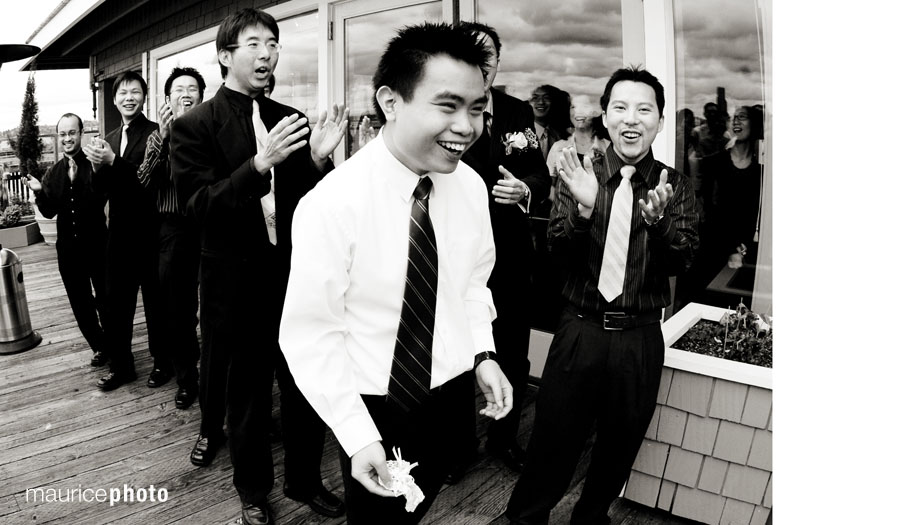 One of the last shots of the day. We went up to a park overlooking Elliott Bay for a few pictures since the rain stopped at the end of the wedding. We got some gorgeous portraits of them in the diffused light.