Here are a few wedding pictures at the Whidbey Institute from Asha + Bagley's wedding. This was the first time I had been here and it is a very cool place. It reminded me of the kind of place where you would go to a summer camp as a kid.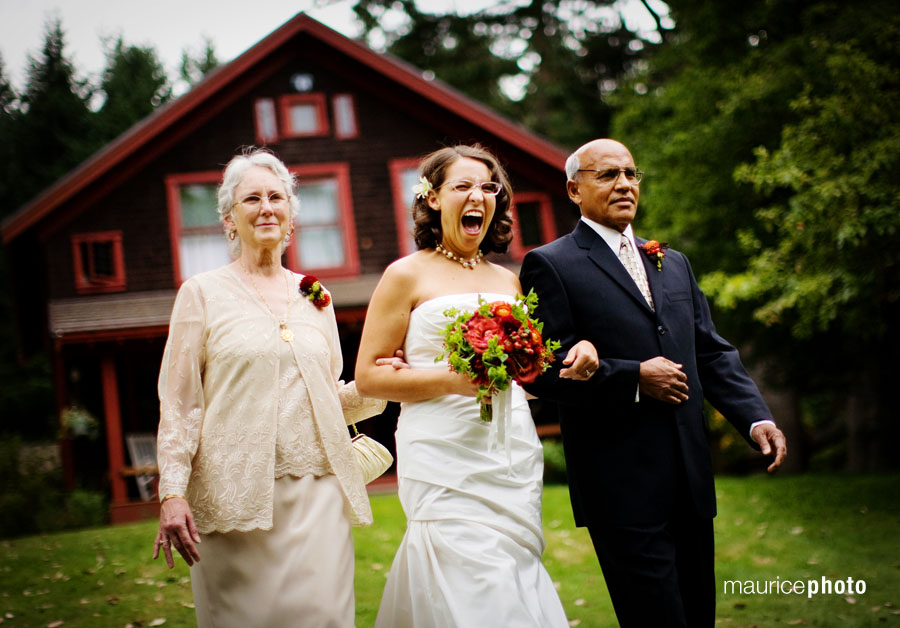 Most ceremonies take place out in the open, but they decided to have the ceremony at the bottom of this hill under a canopy of trees. It turned out really cool, and they did a great job decorating. They hung little glass balls and flowers in the tree's like ornaments.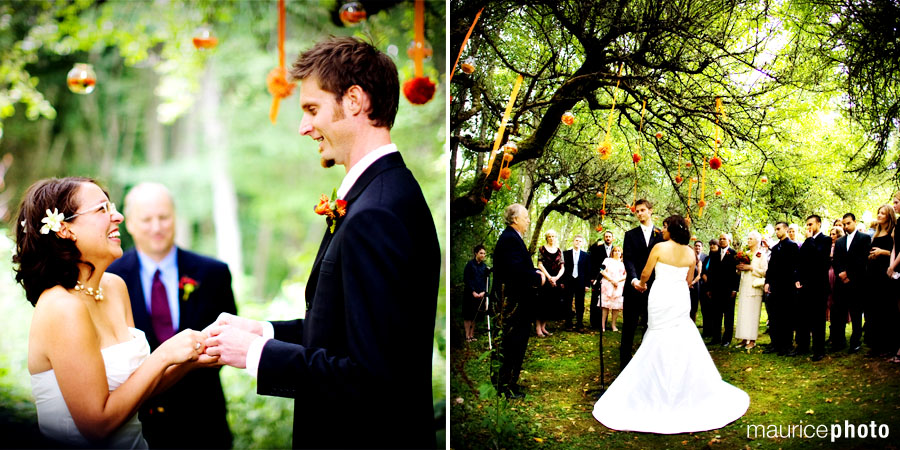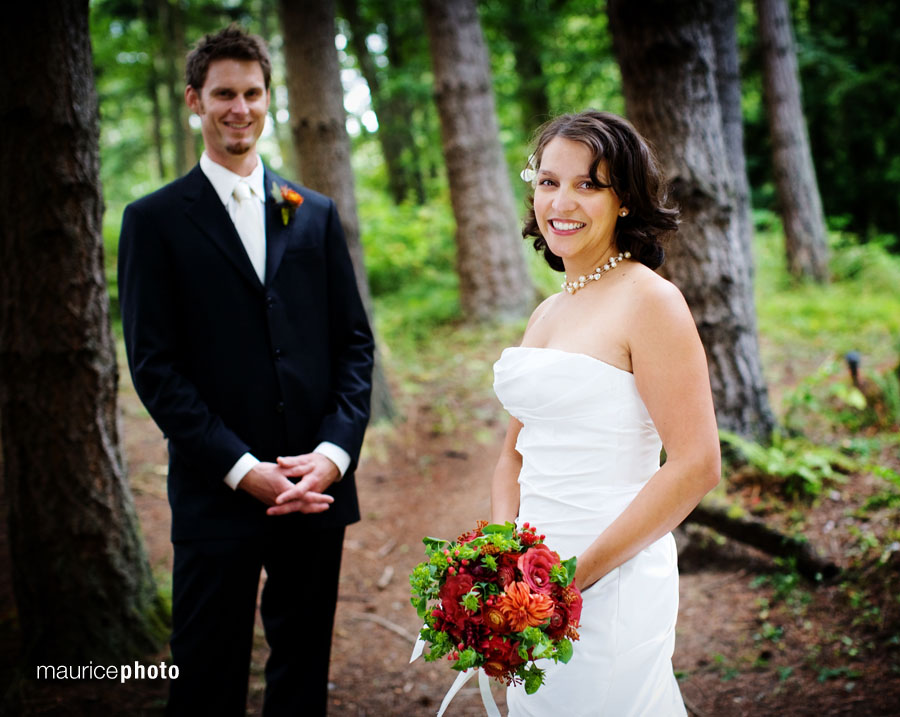 Making their grand entrance. Typically people walk through doors to the reception, but they emerged from the forest.