Here are some wedding pictures at the Thornewood Castle from Dan and Saeko's wedding. The Thornewood Castle is a fun place to shoot, especially because they have such cool gardens. Unfortunately, it was super cold and rainy, so we stayed indoors pretty much all day. Fortunately, it was still decked out with lights and Christmas decorations so it looked great.
 
 
Click below to see more pictures: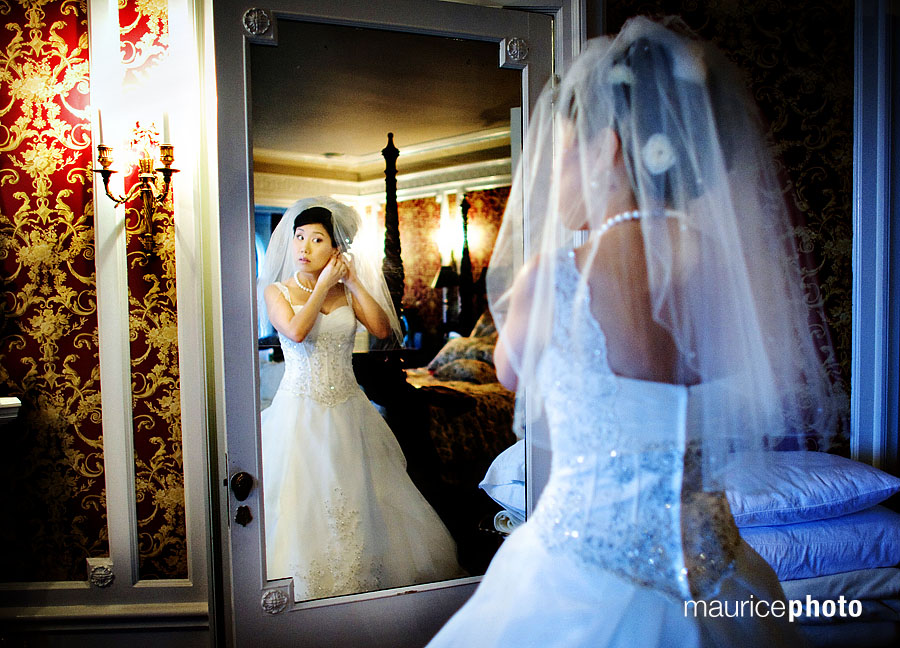 Love this shot of Saeko getting ready.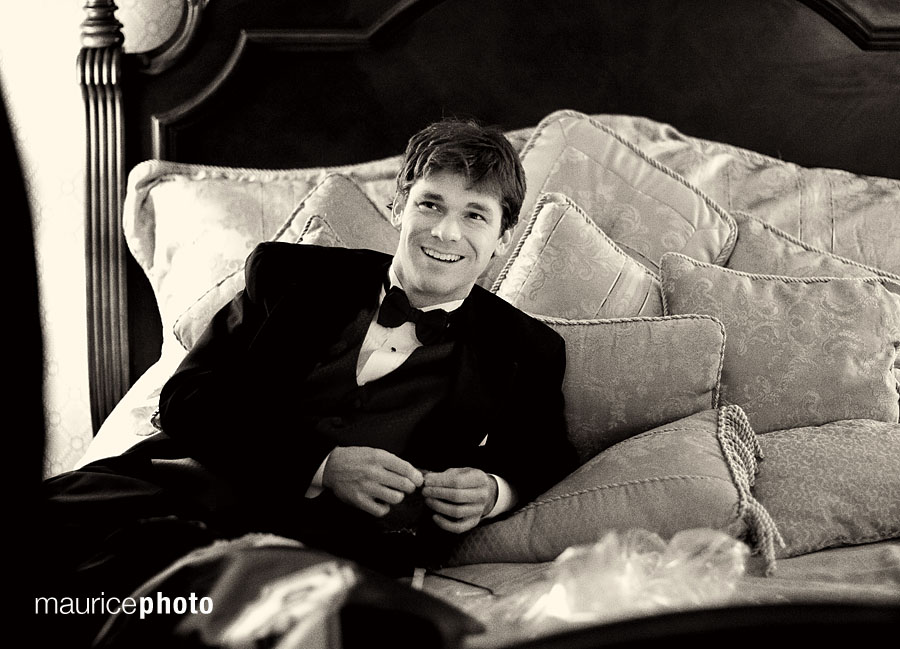 And the groom.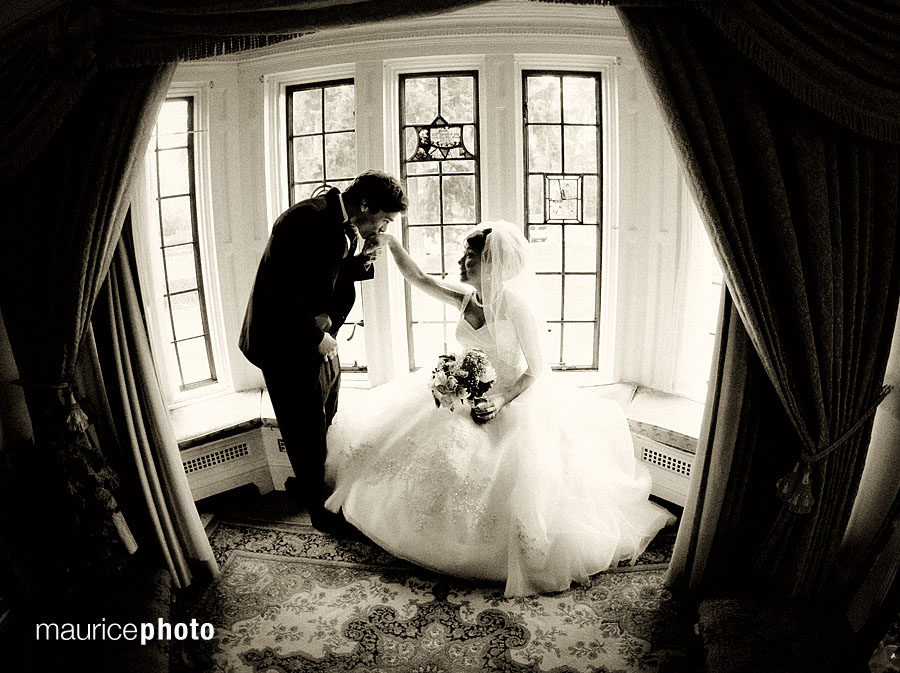 They meet.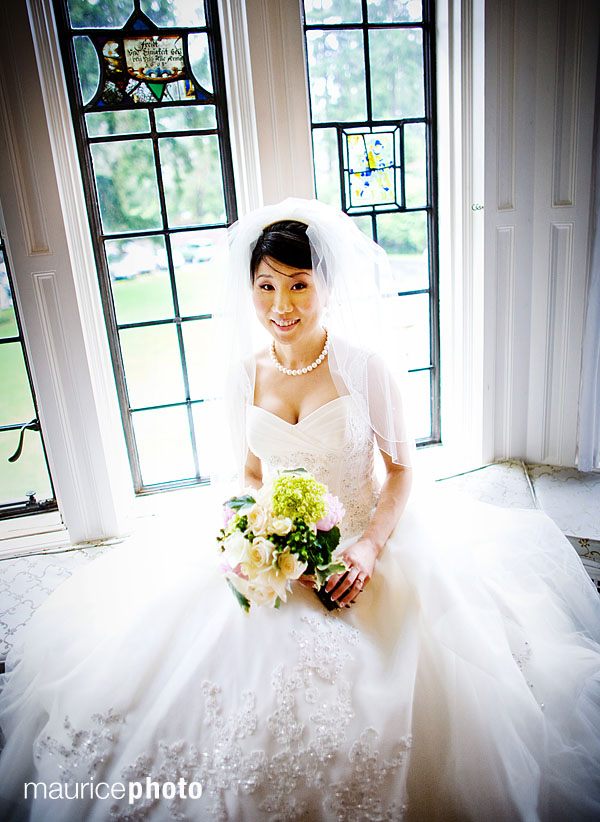 Okay, you've got to admit I've got skills 🙂 How cute is she here, and looking at this picture, you would think it was taken on a sunny summer day.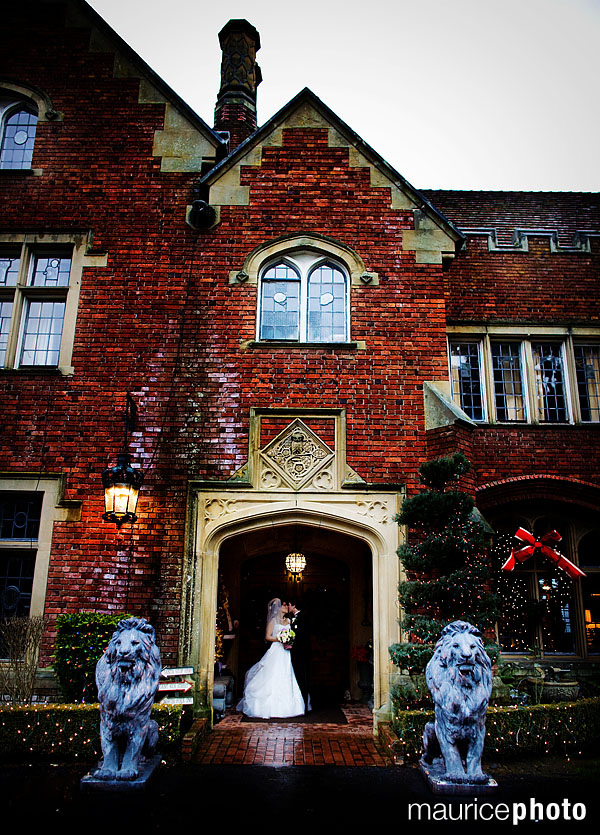 The Castle. One day, I want to get a couple of those lions for my front door. How cool are those…..
 
 
I love this picture of the bride and her dad walking down the aisle. They both have such great emotion showing on their faces.
 
 
Ceremony.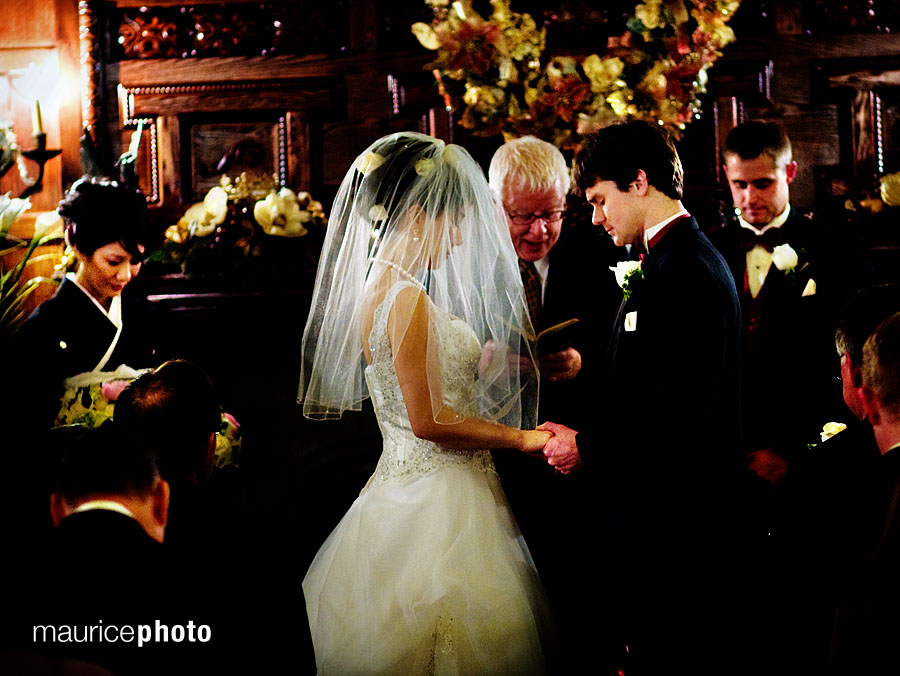 The lighting in this room was seriously funky. There are about 5 colors of light hitting them from all the room lights and decorations. I love how the veil glows in this picture, it puts all the focus on the bride.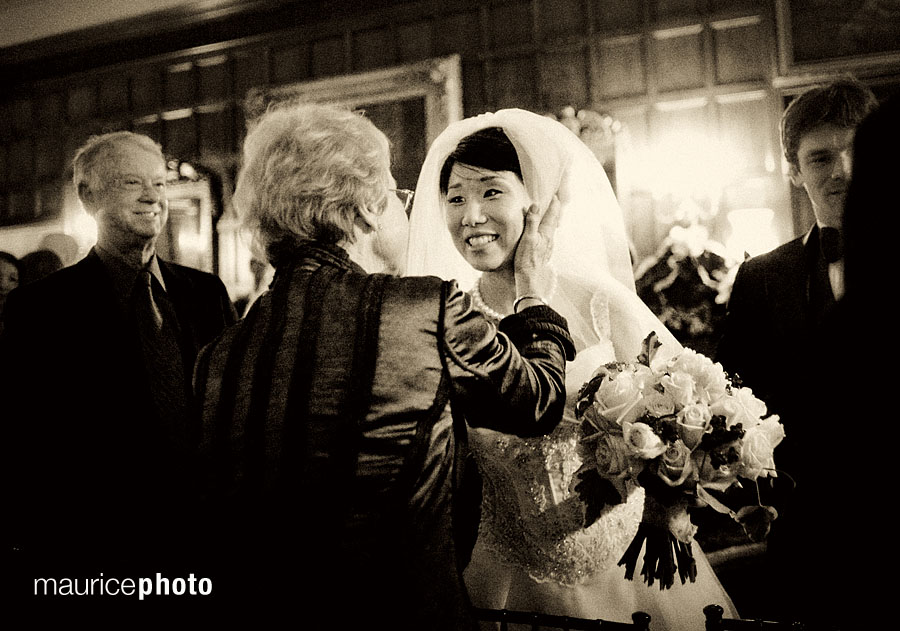 Congratulations!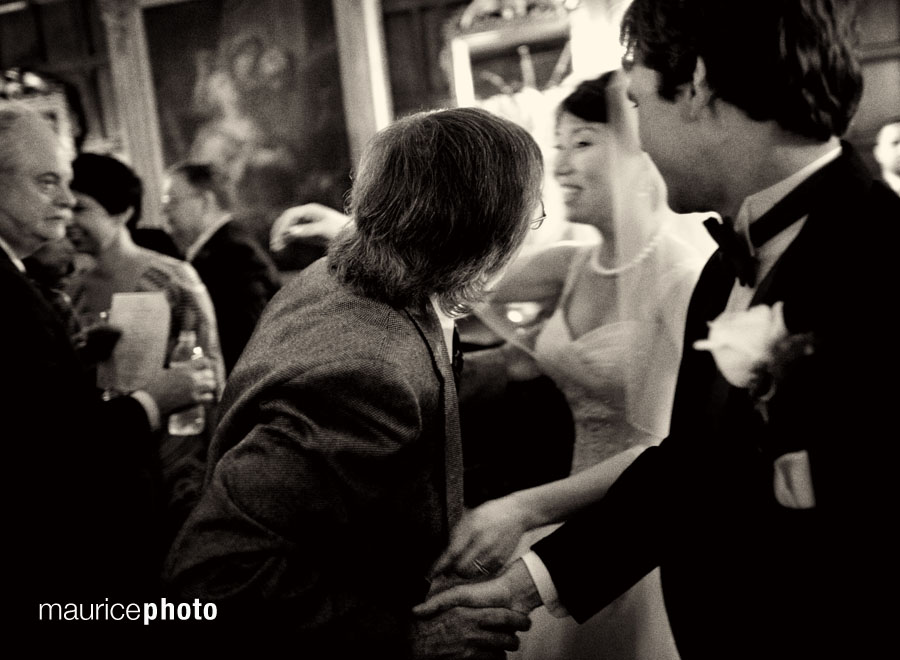 Here's one of those pictures that really works despite being in soft focus. I love all of the layers of action happening.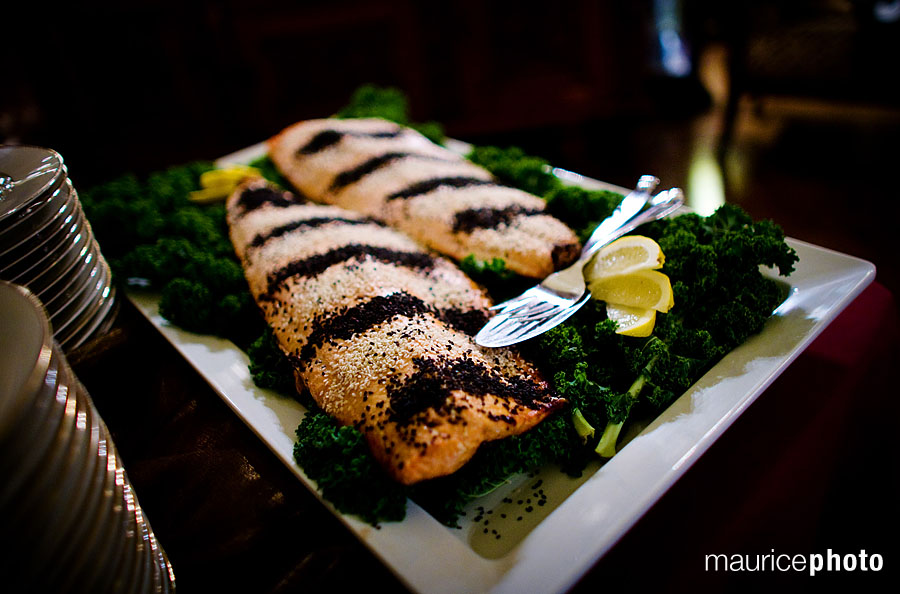 Yum! I should cook with toasted sesame seeds more often. They look so cool! The food looked amazing, catered by Snuffins Catering.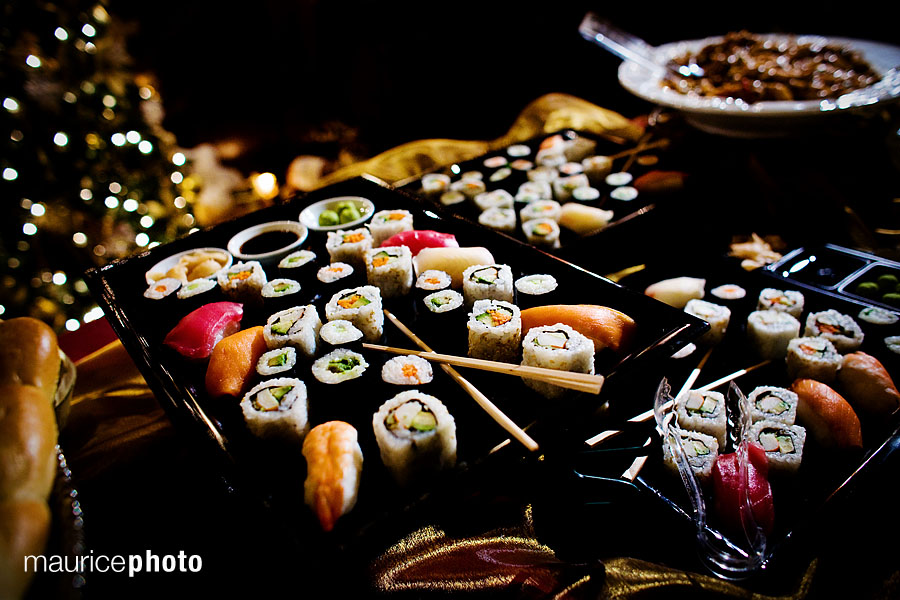 Sushi looks so cool if you light it right. I'm tempted to make a print of this for my wall at home. It's edible art.
 
 
Toasting.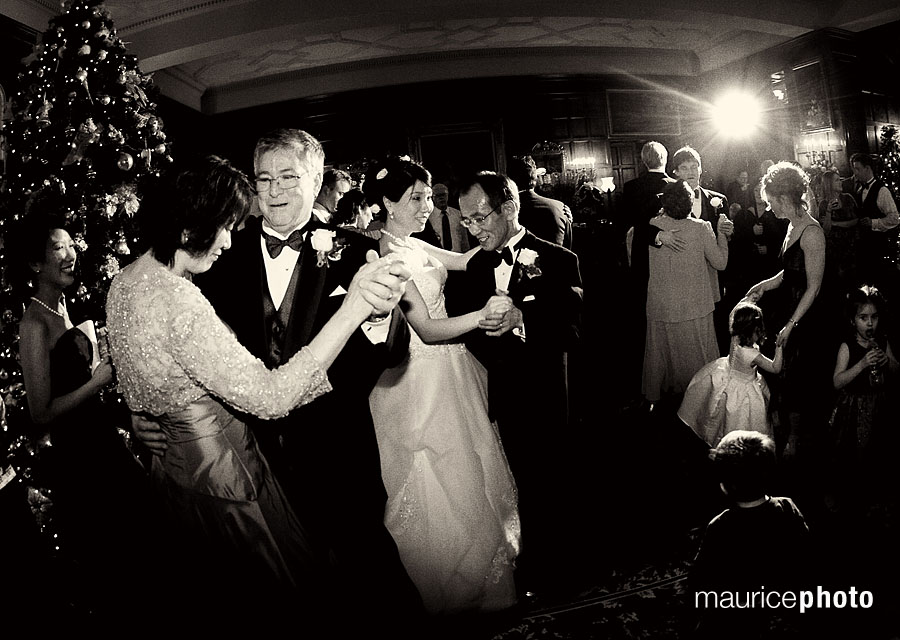 Dancing.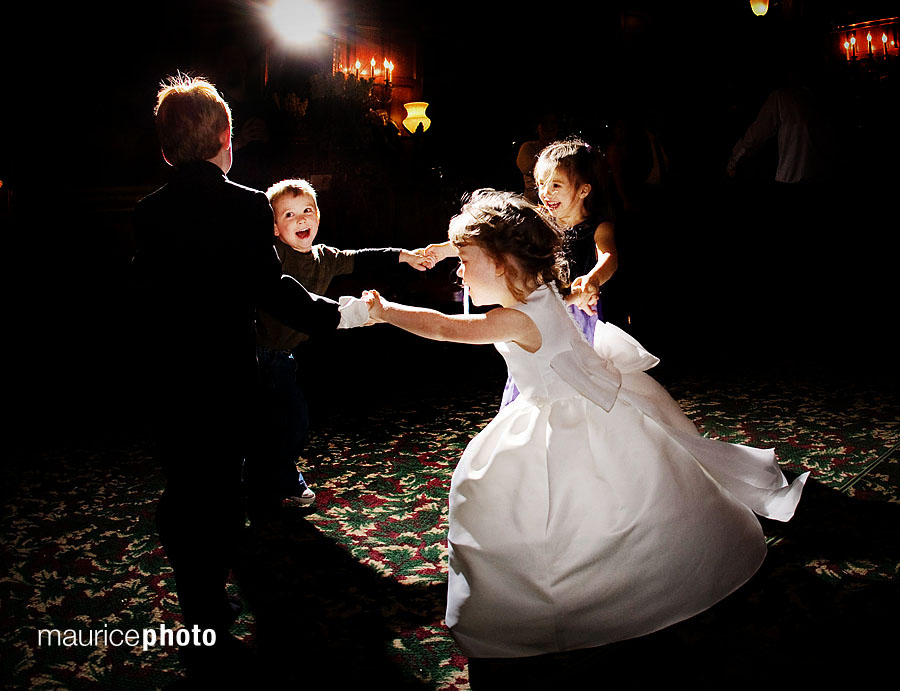 The kids could cut a little rug as well.
 
I could have posted a hundred pictures from this wedding, but I think I'll stop here….. Thanks for looking.