Here are some Seattle Seahawk's Pictures from the game on Sunday at Qwest Field.
Well it just so happens, that I heard a pirate joke at the wedding I shot on Saturday, and since we played the Buccaneer's on Sunday, and Talk Like a Pirate Day is just over a week away, here you go:
What is a Pirates Favorite subject in school? Answer after the jump…..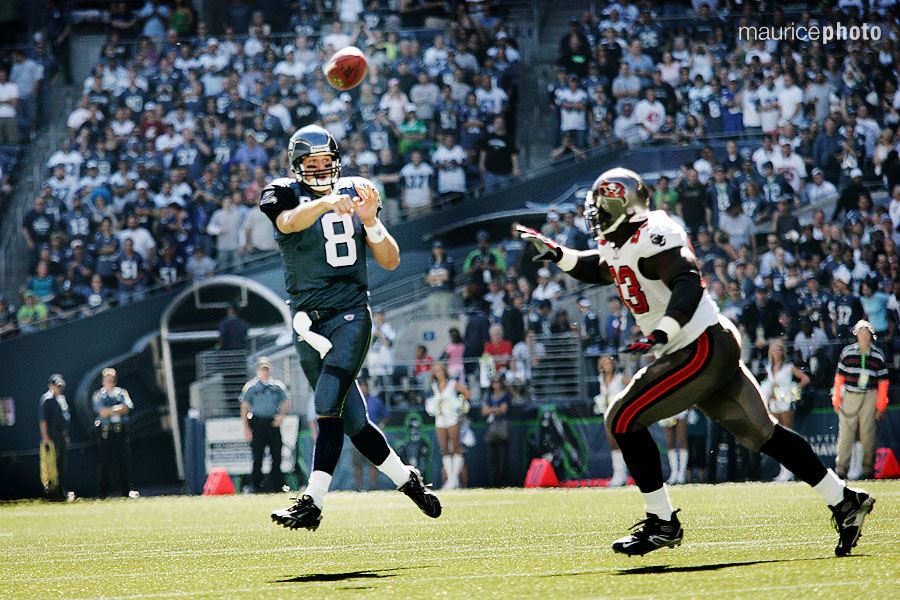 Here Matt Hasselbeck throws a pass down field. The offense started really slowly, but finally got going in the second half.